César Gustavo Garzón Guzmán (Quito, June 8, 1958) was an Ecuadorian writer and literary critic who disappeared on the night of November 9, 1990. On January 28, 2021 the Ecuadorian state acknowledge responsibility for his forced disappearance before the Inter-American Court of Human Rights. When he disappeared, the 32-year-old writer was living in Quito, where he was working on his doctoral thesis in Letters at the Pontifical Catholic University of Ecuador. On the night of November 9, 1990, he went out with a group of friends to a disco and his family never saw him again. In 1980 he joined the literary workshop of Miguel Donoso Pareja at the House of Ecuadorian Culture and co-founded the literary group "La Mosca Zumba."
Film
Trailer for documentary: "Brutal como el rasgar de un fósforo"
In 2021 a documentary entitled "Brutal como el rasgar de un fósforo" was made about the life of Gustavo Garzón, the Ecuadorian writer who was forcibly disappeared more than 30 years ago.
The tape is divided into two parts. The first follows the structure of a common biographical documentary that chronologically portrays Garzón's life. A happy childhood, being the last of four siblings and his years as a student at the Montúfar school, where he began to write his first essays. It is also told about his time at the Central University, where he graduated with a degree in Mathematics and Statistics, although he never left aside his deep interest in letters, even while he worked for the now-defunct Ecuatoriana de Aviación.
Testimonials from family and friends, photographs, archival records, texts, press clippings, dramatizations and even the voice of the writer himself, which appeared in an audio file during the investigation, are elements that are used correctly to give a narrative sense to the biographical portrait. The director chooses to film in black and white, giving a timeless meaning to this case, which has been open for three decades.
Video conference with the author's mother Clorinda Guzmán and others.
Pictures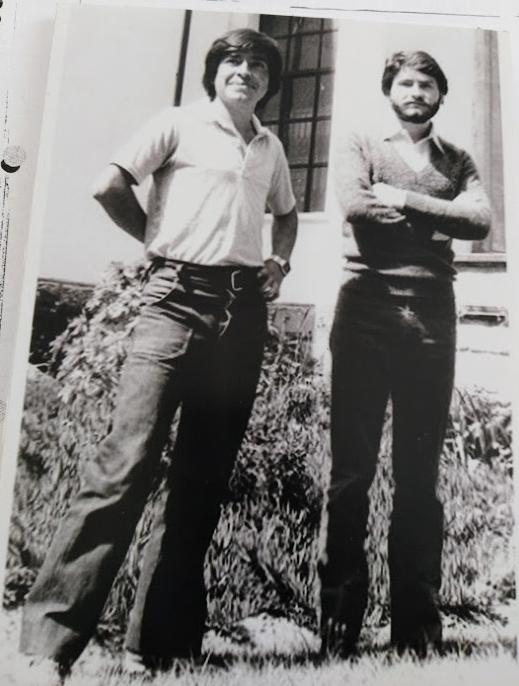 Education
Primary school: Escuela Simón Bolívar
Secondary school: Colegio Montúfar
Bachelor's degree: Central University of Ecuador
He worked for some time as an aviation engineer at the now defunct Ecuatoriana de Aviación.
Works
Libro de Posta (1983)
Quito: del arrabal a la paradoja (1985)
Coplas populares del Azuay (1987)
Brutal como el rasgar de un fósforo (1991)
Del virus humano y su ciscunstancia (1992)
Vivo en medio de tantos muertos (2010)
Más allá de la transparencia (2011)
He also wrote for the magazine of the La Mosca Zumba and his work has been included in various anthologies. In the mid 1980s he distanced himself from writing to partake in fighting for social change. In 1989 he was arrested and tortured for a year. After being declared innocent and having his case dismissed, he returned to his passion of writing. His forced disappearance occurred in the early morning of November 10, 1990.