Jennie Carrasco Molina (Ambato, 1955) is an Ecuadorian novelist, short story writer, poet, journalist, editor, university professor and holistic therapist. She has worked with the press and on women's issues. Her works include the short story collection "La diosa en el espejo" (1995), the poetry collection "Arañas en mi vestido de seda" (2001), and the novel "Viaje a ninguna parte" (2004). In 2011 her poetry collection "Confesiones apocalípticas" won the prestigious Jorge Carrera Andrade Prize. Some of her poems have been translated into English.
Video
Jennie Carrasco interview
Awards
Intercollegiate Short Story Prize, Tungurahua (1972)
Intercollegiate Essay Prize, Ambato (1973)
First Contest 'The Ecuadorian feminist story' prize (1987)
News Report Contest of El Comercio (1991)
Contest 'Women, images and testimonies' (1998)
Second place in the Floral Games Biennial Poetry Contest, 2006, Casa de la Cultura Núcleo de Tungurahua.
Jorge Carrera Andrade Poetry Prize for her book "Confesiones apocalípticas" (2011).
Education
La Providencia (primary school)
Colegio la Inmaculada (secondary school)
Faculty of Journalist of the Central University of Ecuador (college)
Pictures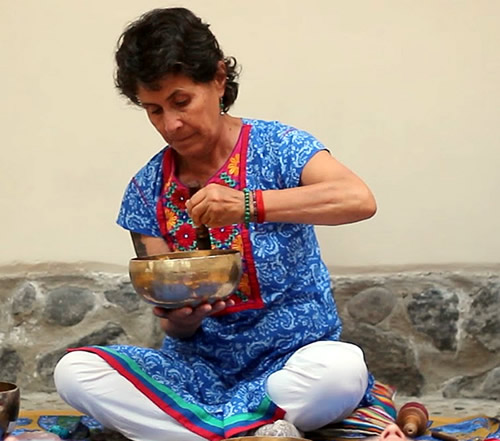 Works
La diosa en el espejo (1995; short stories)
Arañas en mi vestido de seda (2001; poetry)
Viaje a ninguna parte (2004; novel)
Cuentos de ceniza (2006; short stories)
De diosas, guerreras y mujeres (2006; poetry)
Una vuelta más abuela
Del infierno al paraíso
De noche el negro sueño
Confesiones apocalípticas (2011; poetry)
Amor distorsionado
Espíritu jaguar (2017; novel)
Rumiñahui y sus parroquias: cultura, tradición y progreso (2017; culture, nonfiction)
A partial list of Anthologies in which her poems have been included
Poesía erótica de mujeres: Antología del Ecuador (2001)
Antología del cuento feminista latinoamericano (Chile, 1987)
Toros en el corazon: Antologia de poesia eskeletra (1997)
Antología básica del cuento ecuatoriano (1998)
Voices from the Center of the World, Contemporary Poets of Ecuador (2020) with English translation by Margaret Randall. Preview it for free here.