Cristina Reyes, born Cristina Eugenia Reyes Hidalgo (Guayaquil, August 26, 1981) is an Ecuadorian lawyer, legislator, politician, former beauty contestant, and poet. Since 2000, Reyes has published 4 poetry collections. She was the first runner-up in the Miss Ecuador 2004 pageant, and she also competed in Miss World 2004 in Sanya, China, and Miss Earth 2005 in Quezon City, Philippines. She has worked as a show host for TC Televisión, Telesistema (now RTS), Telerama, and Ecuavisa. Her first television appearance as a reporter was on the show Ventana a la Calle, which was hosted by Kenneth Carrera, who was later replaced by Reyes after he became involved in politics. She served in Ecuador's Constituent Assembly as a member of the Social Christian Party from 2007 to 2008, and has also served as an assemblywoman in Ecuador's National Assembly. She is currently an Andean Parliamentarian of Ecuador and Vice President of the Education Commission.
Background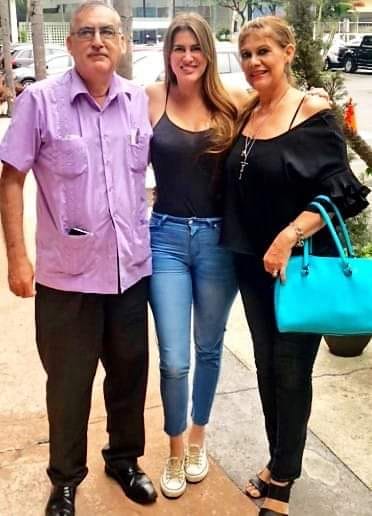 Cristina Reyes was born into a Catholic family on August 26, 1981, the daughter of medical doctors, Xavier Reyes Feijoo and Cristina Hidalgo de Reyes. Her two younger brothers are Xavier and Belisario Reyes Hidalgo.
Education
Reyes attended Las Mercedarias Catholic School and was crowned Queen of Guayaquil in 2001. She studied law at the Catholic University of Santiago de Guayaquil and received a Master's Degree in Political Action from Spain's Francisco de Vitoria University.
Politics
Reyes served on the panel on Sovereignty and Latin American Integration at the Social Christian Party's Constituent Assembly in November 2007. In the 2009 Guayaquil municipal election, she was nominated as a city councilor for the alliance of the Social Christian Party and the Madera de Guerrero Civic Movement, receiving the second highest vote among councilors, trailing only Polo Baquerizo.
In an interview in August 2017, she accused the Legislative Administration of inefficiency, which resulted in a 10-day suspension without pay in January 2018. In response, she filed a protective action with the Judicial Branch on January 16 to challenge the measure. Judge Lucila Gómez dismissed the sanction a week later, accepting the protective action in her favor.
She resigned as a councilor in November 2012 to run in the 2013 legislative elections, where she was elected to the National Assembly as a representative of Guayas Province. She served on the Workers' and Social Security Commission during her tenure. She was re-elected to the Assembly in 2017.
Following the resignation of Luis Fernando Torres, Reyes was elected as the third member of the Legislative Council (CAL) on January 8, 2019, with 79 votes in favor, 27 against, and 11 abstentions.
She requested unpaid leave from the assembly prior to the elections in February 2021 so that she could participate in the elections. 42 other members, including Wilma Andrade, Esther Cuesta Santana, Mónica Alemán, Dallyana Passailaigue, and Verónica Arias, made the same request. Her replacement would do her job in her absence.
She is currently an Andean Parliamentarian of Ecuador and Vice President of the Education Commission.
Beauty contestant
She competed in Miss Ecuador 2004 and came in 1st Runner-Up, earning the right to represent her country at Miss World 2004 in Sanya, China. Although she did not make the first cut at Miss World 2004, she placed in the top 10 in Beach Beauty and top 20 in the Talent competitions. In 2005, she was chosen to compete in Miss Earth 2005 in Quezon City, Philippines, and finished in the top 16 on the final night. She was the first Ecuadorian to qualify in this beauty pageant.
Personal life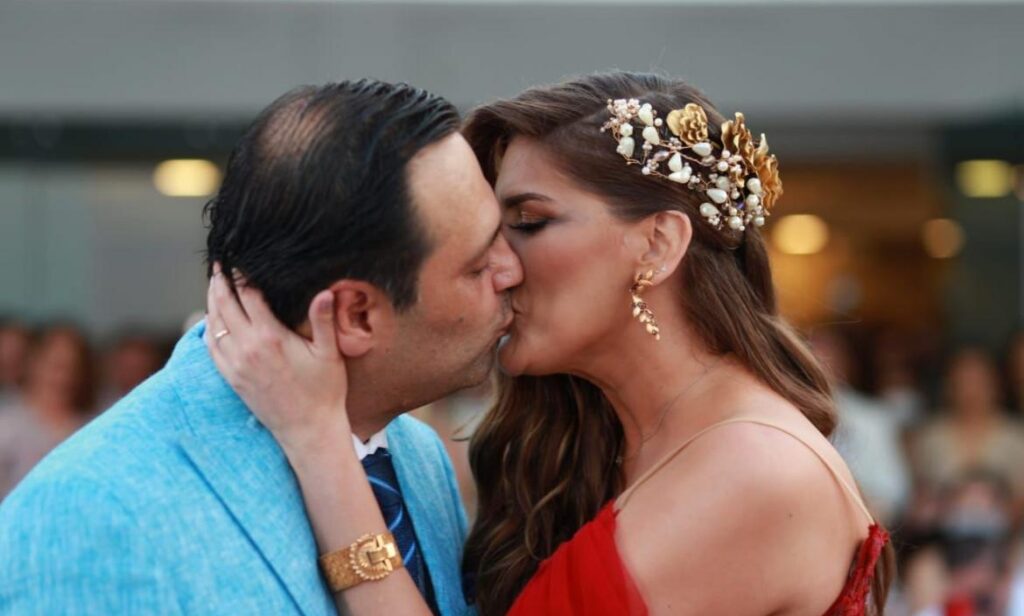 Reyes has two children. Cristina Reyes and Quito businessman Patrick Mittaz got engaged on August 26, 2021, as a surprise for her birthday. The wedding took place on February 19, 2022, on the beach of the city of Manta.
Videos
Works
Travesía (2000), collection of 62 poems, most with a romantic theme
Tierna Furia (2007), poetry collection
@Yo Libertadora (2012), poetry collection
Mis plenos poderes (2018), poetry collection
Other writers with last name Reyes