Giuseppe Bellini (Isorella, October 23, 1923 – Milan June 19, 2016) was an Italian writer, literary critic, translator, university professor, and a leading Hispanist. He was a pioneer in Hispanic American literature studies in Italy and taught at a number of institutions, including: Bocconi University, University of Parma, University of Venice, and University of Milan. In 1961, Bellini translated his first work of prose, "Huasipungo," a famous Ecuadorian novel originally written by Jorge Icaza in 1934. Over the course of his career, Bellini translated 81 works, wrote 69 volumes of literary criticism, and wrote over 500 essays and reviews. Bellini also translated works by Ciro Alegría, Pablo Neruda, and Miguel Ángel Asturias, among other Latin American authors.
Giuseppe Bellini's Italian translation of Huasipungo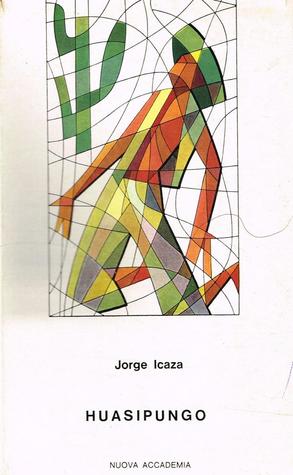 Giuseppe Bellini translated Ecuador's most famous novel "Huasipungo" into Italian. The book was published in 1961 by Nuova Accademia, Milano, "I mosaici."
Works
Figure della lirica negra ispano-americana (1950).
La narrativa de Rómulo Gallegos (1951).
Figure della poesia femminile ispano-americana (1953).
La protesta nel romanzo ispano-americano del '900 (1957).
Teatro messicano del Novecento (1957).
L'opera letteraria di Sor Juana Inés de la Cruz (1964).
La poesia di Pablo Neruda: da «Estravagario» al «Memorial de Isla Negra» (1966).
Quevedo nella poesía ispano-americana del '900 (1967)
Il labirinto mágico. Studi sul «nuovo romanzo» ispano-americano (1973).
Pablo Neruda: la vita, il pensiero, le opere (1973).
La presencia e influencia de Quevedo in America (1974).
Quevedo y la poesía hispanoamericana del siglo XX (1976).
Il mondo allucinanate. Da Asturias a García Márquez: studi sul romanzo ispano-americano della dittatura (1976).
Storia delle relazioni letterarie tra l'Italia e l'America di lingua spagnola (1977; 2ª. ed. ampliada 1982).
De tiranos, héroes y brujos (1982).
Suor Juana e i suoi misteri (1987)
De amor, magia y angustia (1989)
Ed. de fray Toribio de Benavente, Historia de los Indios de la Nueva España (1989)
Edición facsimilar de las Historie del S. D. Fernando Colombo, nelle quali s'ha particolare & vera relatione della vita & de' fatti dell'Ammiraglio D. Christoforo Colombo suo padre…, de 1571 (1992)
Colombo e la Scoperta nelle grandi opere letterarie (1993)
Con Aldo Albònico, ed. facsímil de Mondo Nuovo: gli Spagnoli (1993)
Amara America Meravigliosa (1995).
Diente del Parnaso y otros poemas de Juan del Valle y Caviedes (1997)
Nueva historia de la literatura hispanoamericana (1997).
Teatro sacro de la monja mexicana (1999)
Mundo mágico y mundo real (1999)
La narrativa de Miguel Ángel Asturias (1999).
Studi sulla narrativa ispanoamericana.
Mundo mágico y mundo real. La narrativa de Miguel Ángel Asturias7​ (1999).
Mundo mágico y mundo real. El tema de la dictadura en la narrativa del mundo hispánico (Roma 2000).
Viaje al corazón de Neruda (Roma 2000).
El tema de la dictadura en la narrativa hispánica (siglo XX) (2000)
Re, dame e cavalieri, rustici, santi e delinquenti. Studi sul teatro spagnolo e americano del Secolo Aureo (Roma 2001).
Re, dame e cavalieri, rustici, santi e delinquenti. Studi sul teatro spagnolo e americano del Secolo Aureo (2001).
Italia, España, Hispanoamérica: una Comunidad literaria renacentista (2001).
La pluma mensajera (Salerno 2002).
Tra Medioevo e Rinascimento. La poesia nell'America conquistata (Salerno 2003).
Dal Mediterraneo al Mare Oceano. Saggi tra storia e letteratura (Salerno 2004).
Gabriel García Márquez. Un'epopea della sconfitta (Roma, Bulzoni Editore, 2006).