Ingrid Bravo Ruiz (Manabí) is an Ecuadorian poet and politician. Her debut poetry book, titled "El dolor de tu ausencia" (2014), is a remarkable testament to her poetic talent and introspective nature. Published when she was just 17 years old, this collection explores the depths of love, longing, and the profound impact of loss. Furthermore, Ingrid Bravo Ruiz holds the distinction of being the youngest poet featured in the poetry anthology titled "Antología poética de mujeres manabitas: voces de ternura al corazón del pueblo" (Poetic Anthology of Manabí Women: Voices of Tenderness to the Heart of the People), compiled by Vicenta Alarcón Castro in 2019.
Political life

Ingrid Bravo, known for her active involvement in the Citizen Revolution movement and inspired by the leadership of Rafael Correa, took her political engagement a step further by running for office. During the 2017 elections, she presented herself as a candidate for the Asamblea Nacional (National Assembly), showcasing her dedication to transforming her beliefs into concrete political action. With a resolute focus on advocating for accessible internet, rural development, and culture, Ingrid aimed to make a significant and positive contribution through her candidacy. By standing as a representative of the people, she sought to embody the aspirations of her fellow citizens and uphold the progressive ideals championed by the movement.
in 2023, she ran for mayor of Santa Ana.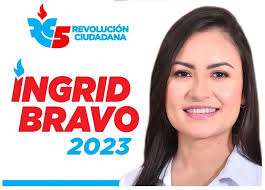 Works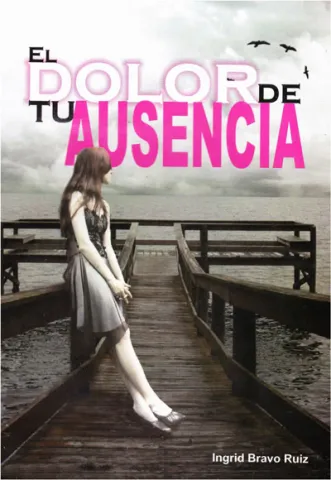 "El dolor de tu ausencia" (2014)