Juan Benigno Vela Hervas (Ambato, July 9, 1843 – Ambato, February 24, 1920) was an Ecuadorian politician, lawyer, journalist, educator, writer and poet. He earned his law degree from the Central University of Ecuador. Since the age of 33 he was completely blind. He founded the newspapers El Combate, La Idea, La Candela, El Argos and El Pelayo. He was an opponent of the conservative governments of Presidents Gabriel García Moreno and General Ignacio de Veintemilla. For his beliefs he was several times persecuted, imprisoned or exiled. From 1912-1919 he was a senator during the governments of Presidents Leónidas Plaza (1901-1905, 1912-1916) and Alfredo Baquerizo Moreno (1916-1920). He is remembered as a consistent advocate for human rights and freedom in Ecuador.
The Three Juans of Ambato
The prominent writers Juan León Mera (1832-1894), Juan Montalvo (1832-1889), Juan Benigno Vela (1843-1920) are famously known as "The Three Juans of Ambato." Juan Benigno Vela was friends with Juan Montalvo, with whom he shared political views. Ambato is referred to as the "City of the Three Juans."
A short video biography of Juan Benigno Vela
Legacy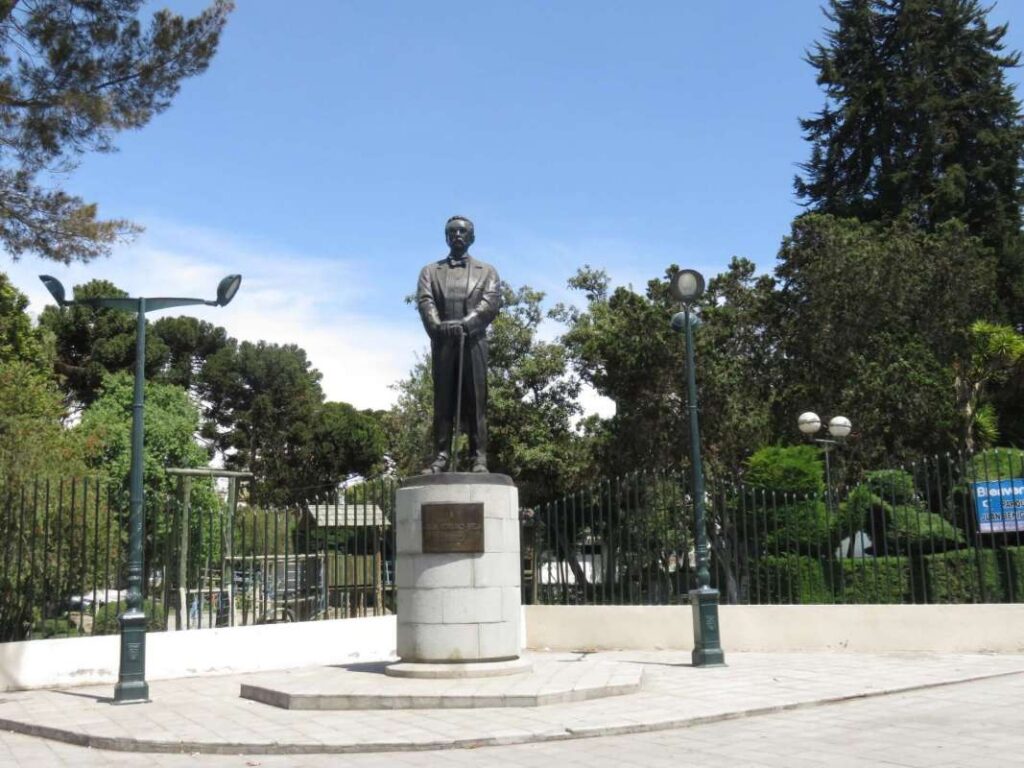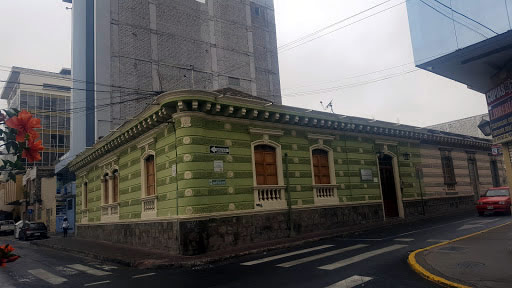 Juan Benigno Vela took part in the Magna Carta of Ecuador of 1906, which provided many benefits for the country and its citizens. The document established the absolute separation of church and state, as well as the freedom of education, it enshrined secular, public and free education, compulsory at the primary level. The Constitution also prohibited religious ministers of any religious group from being elected legislators. Official protection was issued for the indigenous people and a tutelary action from the State to prevent abuses against them. It also supported the development of the arts and sciences, and strengthened the Military. It furthermore guaranteed the right to freedom of speech (expressed in voice or in writing) – it left open the possibility of prosecution for insults and slander, including personal insults by the press. Part of the freedoms Ecuadorians enjoy today are due in part to Benigno Vela's efforts and struggles.
Jobs and posts
Member of the Literary Society
School Inspector of the Province of Tungurahua
Rector of the Bolívar National School
Member of the Cantonal Council of Ambato
Patriotic Board of Tungurahua
Civil and Military Chief of Tungurahua
Governor of Tungurahua
Deputy to the Constituent Assembly
Senator of Tungurahua
Important dates
1878 – Founded the newspaper El Espectador.
1891 – His wife died.
1893 – He was elected councilor and presided over the Council.
1898 – His daughter María died and he was elected Deputy Senator of Tungurahua.
1901 – Supported the candidacy of Leónidas Plaza against that of Manuel Antonio Franco.
1911 – Mediated before Congress for the constitutional order not to be violated
1912 – 1919 -He was a senator and strongman of the Governments of Plaza and Baquerizo.
Death
Juan Benigno Vela died on February 24, 1920 due to the typhus plague and was buried in the Municipal Cemetery of La Merced de Ambato.
Poems
POEM 1
GRITOS DEL CALABOZO A MERCEDES.
Guayaquil Artístico,
Guayaquil, Nº 66, abril 30, 1903.
Ciego soy, pero dichoso
vive mi alma en su tormento,
porque la luz esplendorosa
vida, porvenir y aliento
en la tubería debe ansiosa.
Luz de mis ojos, querida
compañera en mi destino;
lámpara siempre encendida
para alumbrar el camino
en el viaje de la vida.
Sin tu amor, Mercedes mira,
una carga la existencia
odiosa, cruel me sería.
Y acaso a la Providencia
sin razón yo acusaría.
Cuando la rodea tormenta
del infortunio conmueve
mi corazón, y violenta
el largo sufrir remueve,
de mi vida turbulenta.
!Ah! Mercedes, tu amor puro
y la grandeza de tu alma,
como un mágico conjuro
me levantan, y la calma
a grandes tragos apuro.
!Ah! Mercedes, tu amor puro
y la grandeza de tu alma,
como un mágico conjuro
me levantan, y la calma
a grandes tragos apuro.
POEM 2
SIEMPRE EN MI MENTE A MIS HIJOS
Cárcel de Quito, 21 de diciembre de 1884
Siempre mi mente con vosotros vive,
siempre mi pecho por vosotros late,
Dios y vosotros consoláis mis penas,
hijos de mi alma.
Vuestra es mi vida, por vosotros sufro;
quiero mi nombre transmitiros limpio,
ya que otros bienes, caprichosa suerte
niégame avara.
Quiero que el tiempo, la severa historia
si es que se ocupan de mi oscuro nombre,
oh! nunca digan que revés alguno
hízome indigno.
Digan que mi alma en generosa lucha,
siempre en defensa del amado pueblo,
luz demandaba, libertad, progreso,
luz para el alma.
Digan que el odio a los tiranos pudo
más en mi pecho que pasión alguna;
que al despotismo combatí animoso,
nunca cobarde.
Digan que siempre por la Patria mía
ruines favores rechacé indignado;
que en la pobreza conservarme pude
noble y altivo.
Cuando vosotros repitáis mi nombre,
hijos de mi alma, con orgullo sea;
víctima he sido, pero no culpado
mísero ciego.
POEM 3
ENFERMO EN LA CARCEL
Dic. 30 1884
Quiero vivir, porque a la tumba hay algo
De noble que elevar, de generoso;
Hay que dejar detrás alguna huella
De heroico, de sublime, de grandioso.
Morir por la verdad y por el triunfo
De una idea brillante y redentora,
Es un sueño que halaga mi existencia,
La eterna aspiración que me devora.
Pero morir así sin dejar nada,
Ni una luz, ni un esfuerzo, una memoria,
Algo que me levante del olvido
Y me traslade al libro de la historia;
Oh! No es morir cumpliendo los destinos
Que Dios en sus arcanos nos confía:
Vivir, es combatir por el progreso,
Vivir, es combatir la tiranía.
¿Qué me importan destierros y prisiones,
Pobreza, desengaños y tormentos,
Si mi alma es esa escuela se acrisola
Y es más libre, más puro el pensamiento?
Luchas, abnegación y sacrificios,
De nosotros la Patria necesita,
Para triunfar aquí donde no irradia
La luz de la verdad que está proscrita.
Yo lucharé: mis débiles esfuerzos
Son del partido de una gran idea;
Triunfe la Libertad, muérame entonces…
Del sepulcro la paz, bendita sea.
POEM 4
ABECEDARIO PARA CRISTOBAL
El Panóptico, Octubre de 1887.
Ama a tu madre, hijo mío,
con un amor tan profundo,
que ella sea en este mundo
tu culto, tu desvarío.
Búscate el diario sustento
con el sudor que ennoblece;
quien trabaja se enaltece
y de infamias se halla exento.
Corrige con diligencia
y modera tus pasiones;
practica buenas acciones,
no haya sombra en tu conciencia.
Dios ante todo, su nombre
bendícelo noche y día;
Dios es luz, sabiduría,
todo bondad para el hombre.
En las desgracias, valor
has de mostrar y grandeza,
pues si inclinas la cabeza
te va encima el deshonor.
Favor a ningún gobierno
pedirás, hijo querido;
el que pide es ya un vendido
y su baldón será eterno.
Guía de tu juventud
sean siempre la franqueza,
la modestia y la pureza
y el respeto a la virtud.
Habite en tu corazón
la más tierna caridad;
y tu amor a la verdad
pruébalo en toda ocasión.
Ideas, las encumbradas,
Las que engrandezcan tu mente;
y nunca inclines tu frente
ante ideas apocadas.
Jamás en tu pecho asilo
tengan la infamia y el vicio,
sé justo, y al sacrificio
por serlo, vete tranquilo.
Luz, si la tienes, ufano
al pueblo con ella alumbra
y verás de la penumbra
surgir triunfante a tu hermano.
Llora con el desgraciado,
sé compasivo y clemente;
y tu mano ocultamente
extiende al necesitado.
Mientras más independencia
y trabajo te depara,
conocerás que se aclara
el cristal de tu conciencia.
No descanses un instante
de ilustrar tu entendimiento;
estudia como un sediento,
con agonía incesante.
Observa desde temprano
tus faltas; por este medio
tendrán ellas su remedio,
que más tarde será en vano.
Pon tu monta en conservar
ilesa, límpida tu honra;
el que una vez se deshonra,
no se vuelve a levantar.
Quien con romana entereza
no rechaza la opresión,
es traidor; y con razón
asco inspira su bajeza.
Respeta la ley, en tanto
que no impere el despotismo;
si éste surge, ve tú mismo
lo que en el caso es más santo.
Sé liberal, yo te mando,
pero honrado y muy genuino;
en política es mezquino
quien se presenta oscilando.
Tu trabajo y libertad
no dejes por los empleos;
no imites a esos pigmeos
que se hartan de liviandad.
Verdad di aunque infinito
parezca el mal que te viene;
el varón justo no tiene
más que temor al delito.
Yo que por dura experiencia
conozco el mundo, hijo mío,
estos consejos te envío
que harán feliz tu existencia.