Nancy Carlín Iglesias de Lujano (Esmeraldas, March 31, 1937) is an Ecuadorian poet. She called both Esmeraldas and Guayaquil home at different stages of her life. In 1960, she achieved recognition with the publication of a notable collection of poems titled "Este paisaje llamado día" [This Landscape Called Day], released by the Publications Department of the University of Guayaquil. Her exceptional talent as a poet led to the inclusion of her work in prominent anthologies such as "Espirales Poéticas," "Presencia de la mujer ecuatoriana en la poesía," "Cuaderno de Poesia," and "Lirica Hispana" (Venezuela). During the late 1950s, Nancy contributed to newspapers or magazines such as La Hora, Nuevo Diario La Hora, La Nación (Diario Matutino), and Cronica Universitaria. Following her marriage in 1965, Nancy took a hiatus from publishing poetry, but her love for the art form remains undiminished. She continues to write poems for personal enjoyment, as well as for her family and on special occasions. She currently resides in Las Vegas, Nevada where she now goes by her married name, Nancy Lujano.
Personal
Nancy Carlín Iglesias was born on March 31, 1937 in Esmeraldas, Ecuador. Her parents were Luz Iglesias de Carlin, from Guayaquil, Ecuador, and Juan Edison Carlin, originally from Peru. Nancy got married on July 10, 1965 and had 3 children and 2 step children.
Nancy lived in Esmeraldas from 1937 to 1948 and in Guayaquil from 1948 to 1963. In 1963, she moved to the United States, to Riverside, California. She worked at Wells Intermediate in the ESL Program. Nancy currently lives in Las Vegas, where she leads a committed and dedicated life as a member of the Jehovah's Witness faith. She shares this religious commitment with her husband, with whom she has been married for almost 60 years.
Education
Colegio Catholica La Inmaculada (Esmeraldas)
Colegio Amarilis Fuentes Alcivar (Guayaquil)
Selected works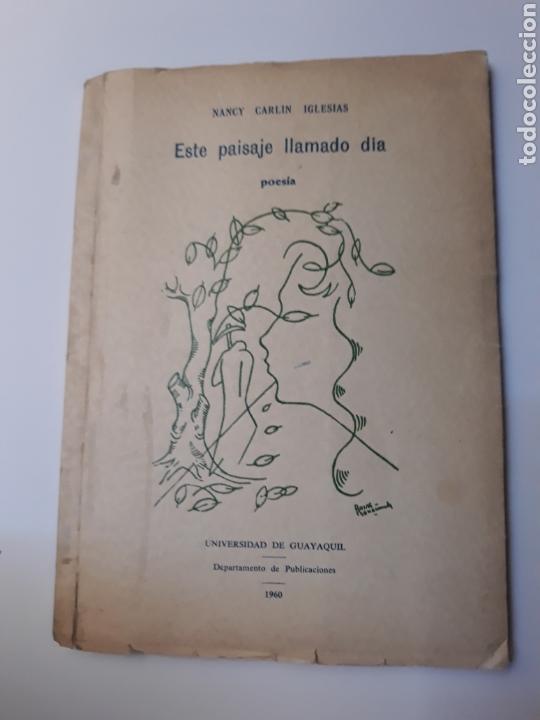 Este paisaje llamado día (Departamento de Publicaciones, Universidad de Guayaquil, Ecuador, 1960).
Her poems were included in the following anthologies.
Espirales Poéticas: Joven Poesía Ecuatoriana
Presencia de la mujer ecuatoriana en la poesía
Cuaderno de Poesia
Lirica Hispana (Venezuela)
Name variations
Nancy Carlín Iglesias
Nancy Carlín Iglesias de Lujano
Nancy Lujano (married name)