Věra Prokopová (May 1903 – October 28, 1985) was a Czech translator who translated from the French, Russian and Spanish languages into Czech. In 1963, she translated the Ecuadorian novel "El chulla Romero y Flores" into Czech as "Chlapík z Quita," (literally, The Lad from Quito). Her translation of Icaza's work (with an afterword) was published in 1963 by SNKLU (Státní nakladatelství krásné literatury a umění). Adolf Born designed the book's dust jacket.
Translation of Ecuadorian novel El chulla Romero y Flores in Czech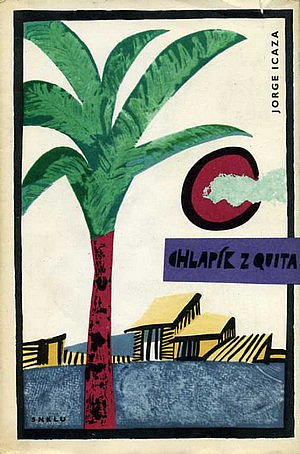 Chlapík z Quita (1963), a Czech translation by Věra Prokopová of El Chulla Romero y Flores (1958) by Jorge Icaza.
Name variations