Camilo Destruge Illingworth (Guayaquil, October 20, 1863 – February 26, 1929) was an Ecuadorian historian, journalist and chronicler. In 1879 he founded the industrial museum known today as the Municipal Museum of Guayaquil, and directed it for 17 years. He authored numerous historical episodes, biographies and texts, such as La entrevista de Bolívar y San Martín (1918). He wrote for various newspapers, such as El Telégrafo, Diario de Avisos, Los Andes, Guayaquil Artístico, and La Nación. He also created and operated newspapers, held public office, was a volunteer firefighter and was a primary school teacher. He was a member of the National Academy of History and also received a decoration from the government of Venezuela. He was declared "Emeritus Chronicler of Guayaquil." An institution of historical studies, a school, and a street bear his name in Guayaquil.
Parents
His father Dr. Alcides Destruge y Maitin was from Puerto Cabello, Venezuela and his mother Carmen Illingworth Décimavilla was from Guayaquil, Ecuador. His father Alcides Destruge was a medical doctor and a journalist. He was editor-in-chief of El Rosicler and El Guayas in 1871; manager of the Mortgage Credit Bank (Banco de Crédito Hipotecario) in 1872; director of the "El Porvenir" Finance Company in 1874; columnist for Los Andes and the magazines of the Mortgage Credit Bank in 1878; columnist for El Álbum in 1880; and Venezuela's General Consul in Guayaquil.
Legacy
Municipal Museum of Guayaquil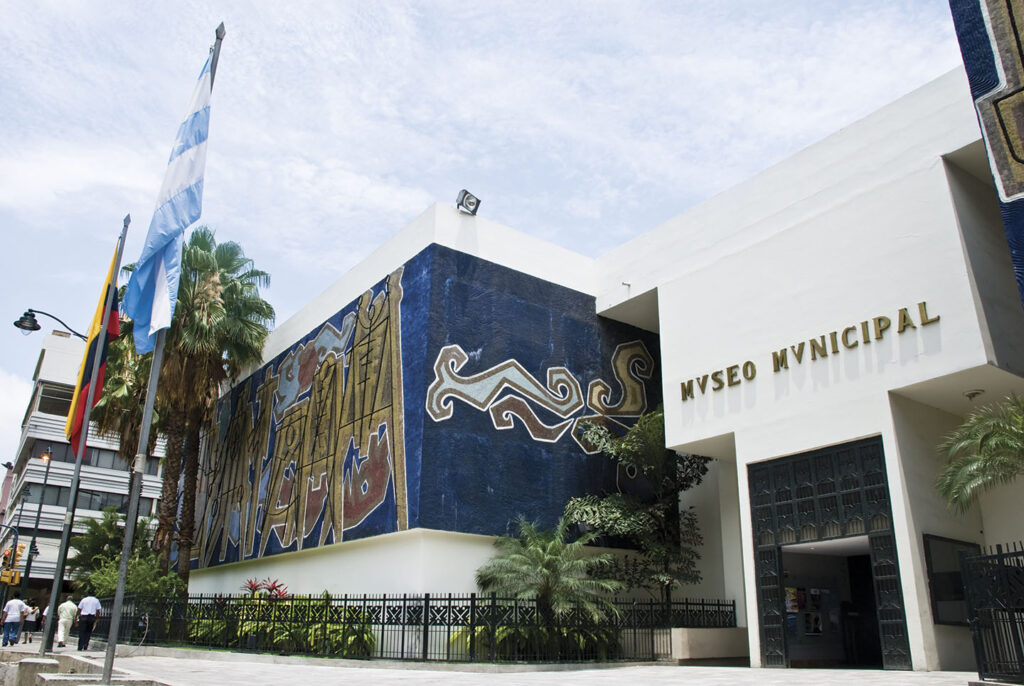 Death
Camilo Destruge died on Feb 26, 1929 in Guayaquil, Ecuador at the age of 65. He is buried in the Guayaquil General Cemetery.
Works
La Carta del Gran Capitán (1895).
El Ecuador y el Perú en su cuestión de Límites (1899), read it for free here.
Para la Historia, una sentencia del Tribunal de Cuentas de Guayaquil (1901).
Álbum biográfico ecuatoriano (1903).
El Ecuador. La Expedición de Flores- Proyectos de Monarquía americana. 1.846-47 (1906).
Cuestiones históricas. El envenenamiento del Arzobispo Checa, estudio documentado (1906), read it for free here.
Ecuador: estudios, relaciones y apuntes históricos (1907), read it for free here.
Discursos de Dn. José Mejía en las Cortes españolas de 1.810-13. con un Prólogo Histórico (1909).
Ecuador. Controversia histórica sobre la iniciativa de la Independencia americana. (1909).
La Gran defensa de Guayaquil (1911).
Historia del Cuerpo de Bomberos de Guayaquil (1913).
Biografía del General Juan Illingworth (1913).
Prontuario de Historia del Ecuador (1915).
Compendio para las Escuelas y colegios de la República (1915).
Diccionario Biográfico Escolar (1916), read it for free here.
Cuestión Histórica- Entrevista de Bolívar y San Martín (1918).
La Columna de Octubre, relación histórica del homenaje de Guayaquil a los próceres de la Independencia (1918).
Historia de la Revolución de Octubre (1920), read it for free here.
Biografía del General León de Febres-Cordero (1920).
Guayaquil en la Campaña Libertadora del Perú (1924).
Historia de la Prensa de Guayaquil (1924).
Homenaje del I. Concejo Cantonal a Vicente Rocafuerte, con documentos (1925).
Ecuador-Perú. Dos centenarios. Combate de Malpelo. Agresión a Guayaquil. La defensa de la ciudad. Relaciones Históricas (1928), read it for free here.
Compendio de la Historia del Ecuador.