Emilio Humberto Moré, born Lalot Rivadeneira Plata (Esmeraldas, April 14, 1929 – Havana, Cuba, 1984) was an Ecuadorian painter, sculptor, muralist, poet, writer, and art critic. He is widely regarded as one of Ecuador's most significant painters. He developed his own style which he called "Functional Signology." His primary contribution to literature is in the areas of art criticism and poetry. His published works include: "El chasqui dormido" (1965), "Actualidad pictórica ecuatoriana" (1970), "Evaluación de los ismos" (1968), and the poem collection "Bolívar sol de América" (1983). In 2011, Moré's son Leonardo Rivadeneira Chaw released an artistic retrospective on his father's work entitled "Humberto Moré y su signología."
Video
Awards
In 1957 he won the "University of Guayaquil" award and it was then that he decided to dedicate himself to art as a full-time job.
In 1962 he won the "Salón de Julio" Prize.
Family
Humberto Lalot Rivadeneira Plata was born in Esmeraldas, Ecuador on April 14, 1929. He was the second of four children born to Mara Libia Plata Torres and Victor Rivadeneira Ricardelli, a military ally of General Eloy Alfaro. His siblings were Guizot, Guido and Adalgiza.
At the age of 20 he married Juana Ludgarda Chaw Cotallet. They had seven childen: Elizabeth, Tony, Leonardo, Jezabel, Dean, Irina and Ilona Rivadeneira Chaw.
Later Moré had a second wife named Iris Rendón who stayed by his side until he passed away.
In 2011, Moré's son Leonardo Rivadeneira Chaw released an artistic retrospective on his father's work entitled "Humberto Moré and his Signology." Humberto Moré's other son Tony Moré is also an artist.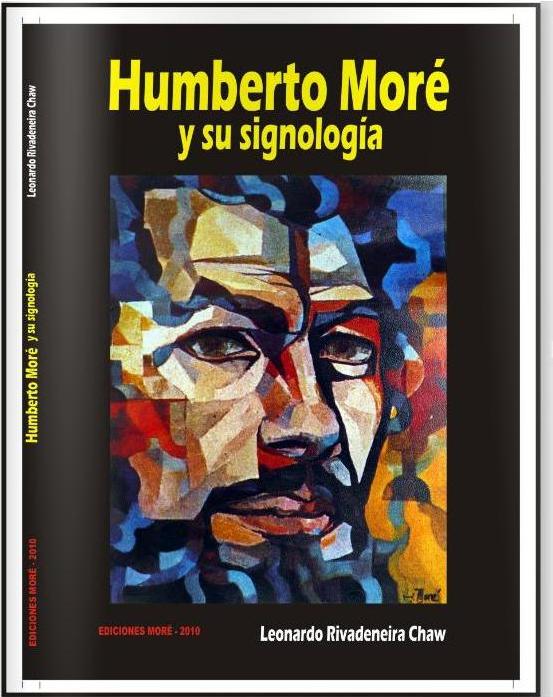 Pseudonym
In his twenties, he chose the pseudonym Moré by combining the names of the French painters Claude Monet, Édouard Manet, and Pierre-Auguste Renoir.
Death
Moré was in New York in June 1984 when he discovered he had cancer. When he returned to Guayaquil, he underwent surgery to remove the cancerous tumor that had invaded his body. He died in Havana, Cuba of cancer in 1984 where he had gone to undergo treatment. His second wife Iris Rendón was by his side during his final days. His remains were later transported back to Ecuador by his brother Guizot Rivadeneira.
Published Works
Las formas (1966), libro-álbum de dibujos.
Evaluación de los Ismos (1968), acerca de los grandes maestros del arte. Libro en papel rústico con portadas únicas hechas a mano.
Actualidad Pictórica Ecuatoriana (1970), análisis del arte nacional ecuatoriano entre 1950 y 1970. Libro de crítica artística.
Manifiesto teórico de la Simbología Funcional (1974).
Bolívar, Sol de América (1983), poesía y cuadros en honor al bicentenario del nacimiento del Libertador Simón Bolívar.
Notable paintings
La pesca (1957).
La libertad (1962).
Sonidos del espacio (1964).
Metamorfosis de la forma (1966).
Edad de la razón (1968).
El hombre de la arquitectura vernacular (1975).
Serie "Rostros del Ecuador" (década de 1980).
Images of Artwork by Humberto Moré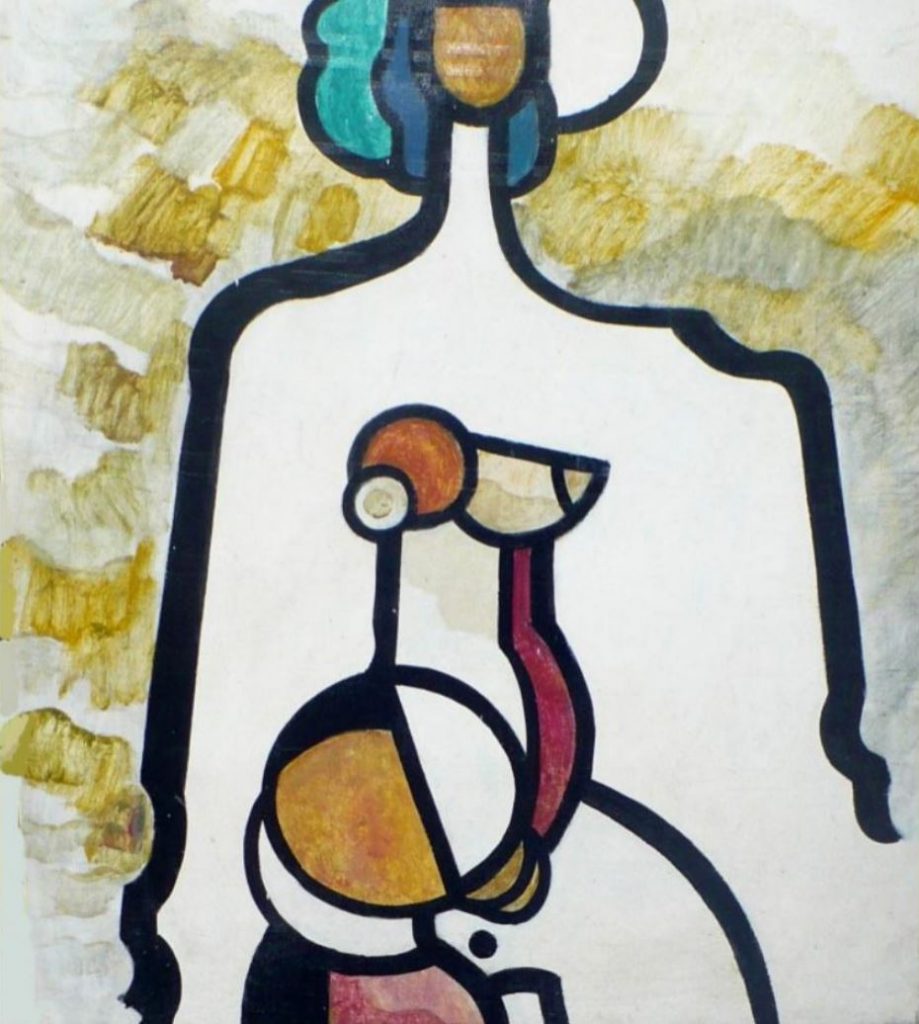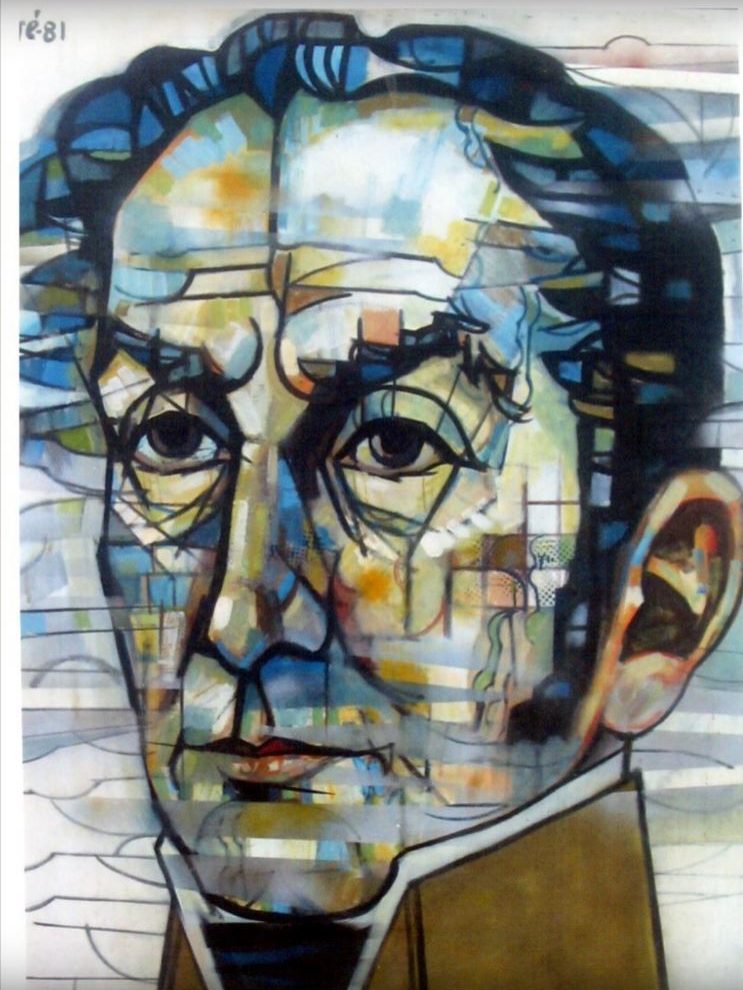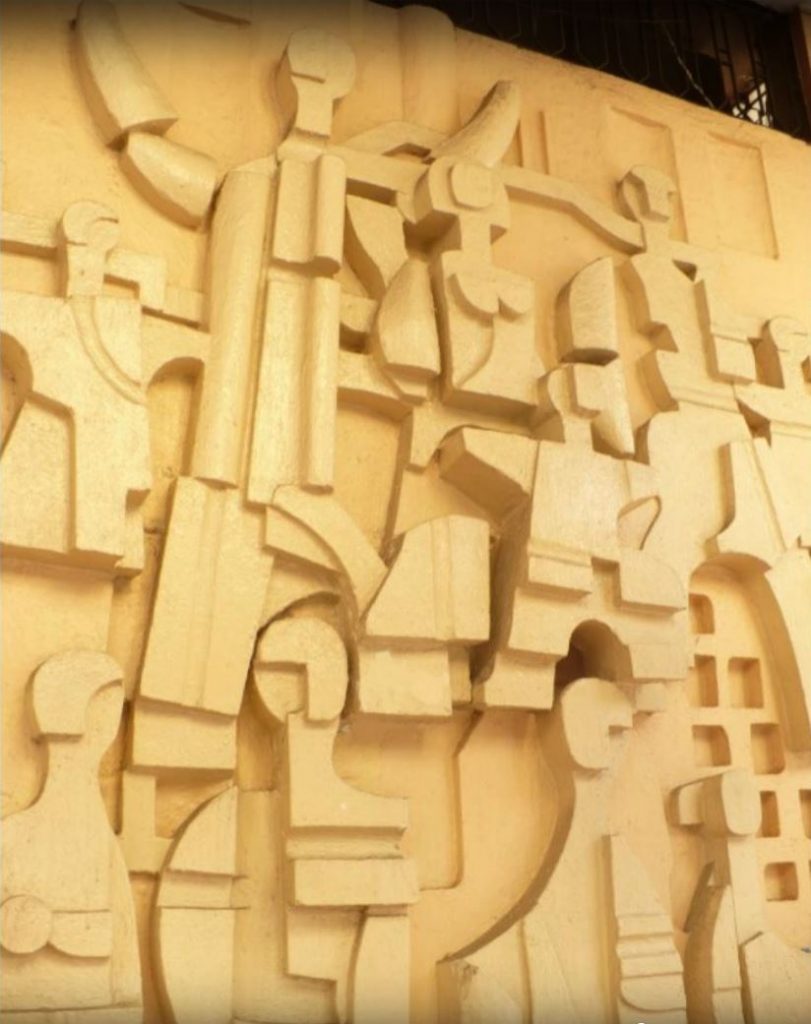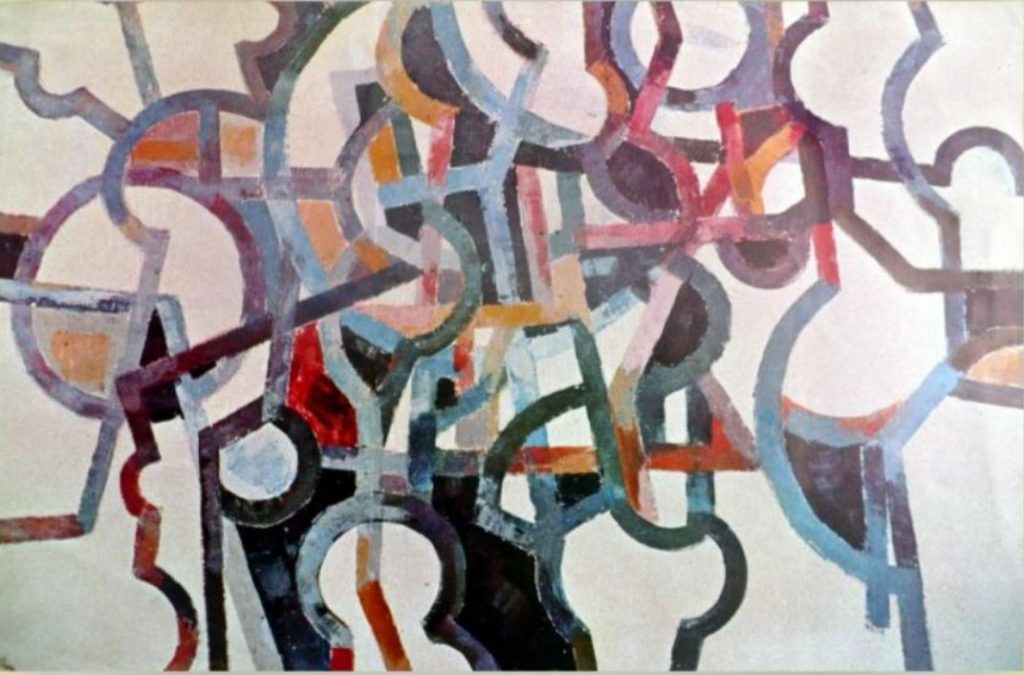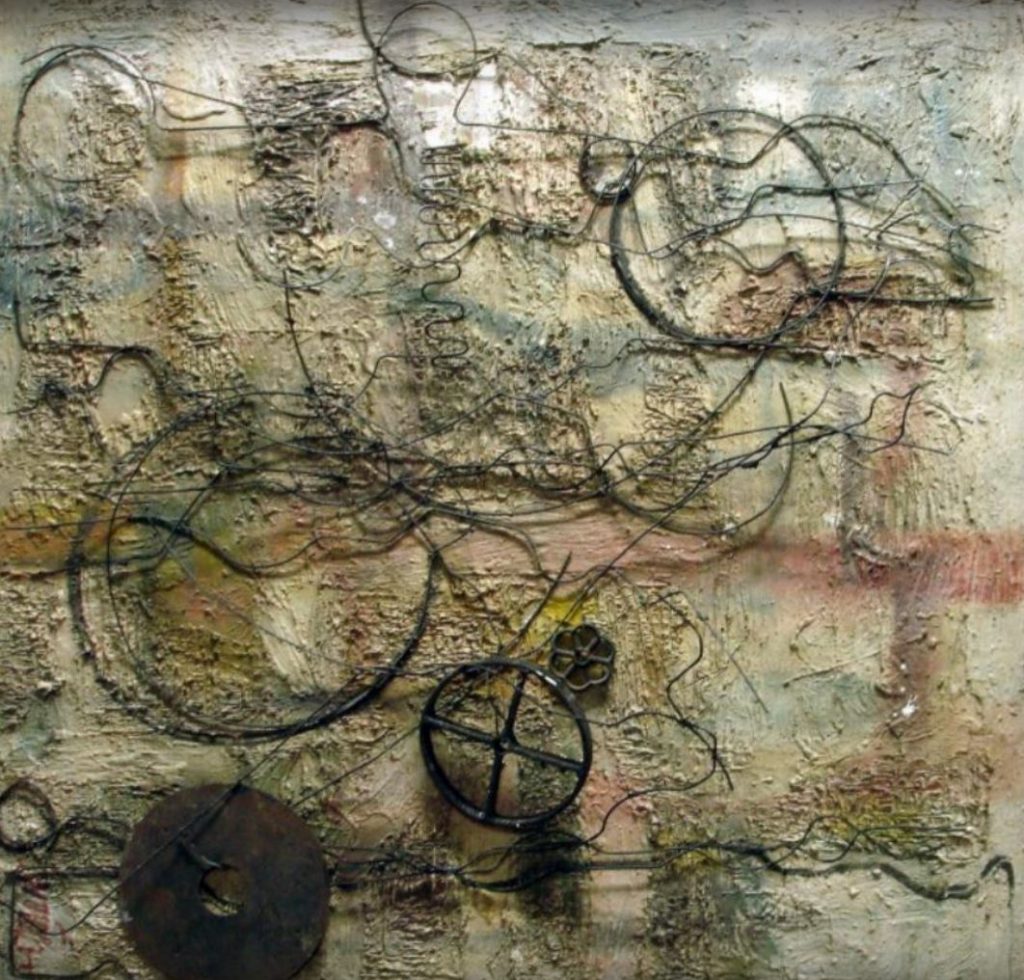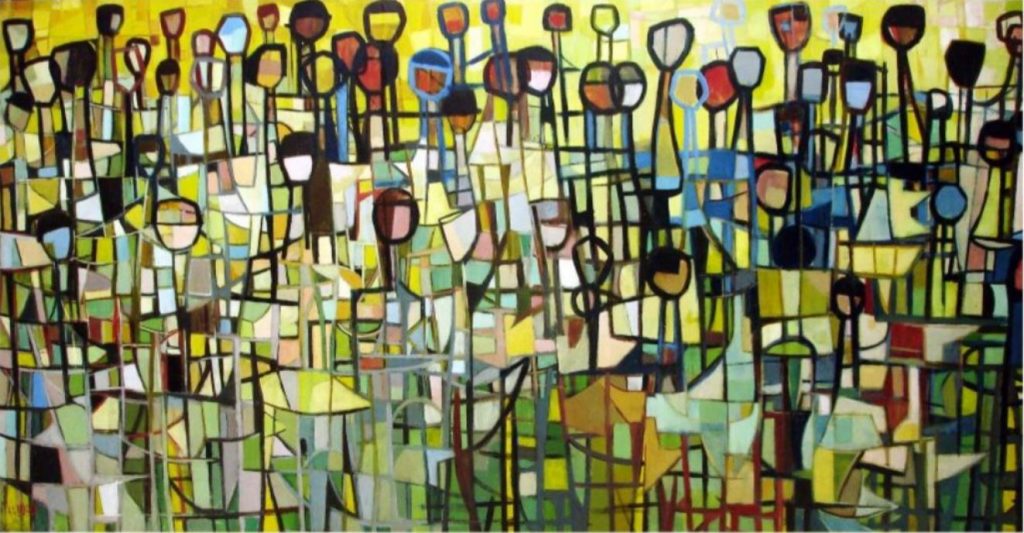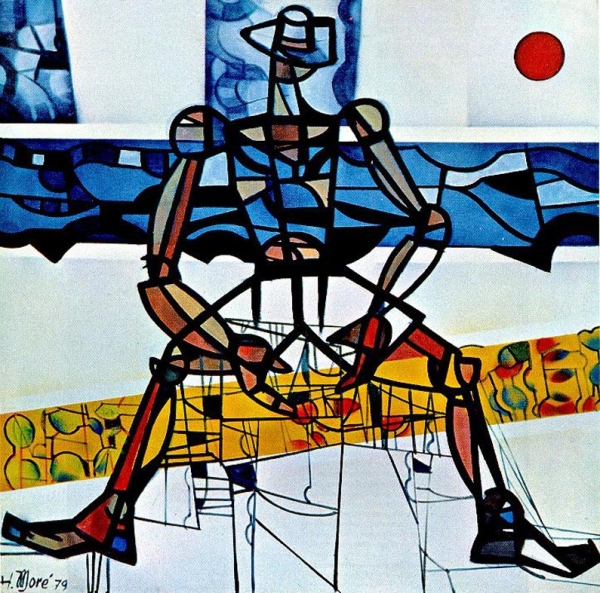 Portrait of Humberto Moré by Villafuerte