Luis Espinosa Goded is a Spanish professor of economics, researcher, and columnist who currently resides in Ecuador. He is a faculty member at the College of Business Administration and Economics at the Universidad San Francisco de Quito. In 2019, he co-authored the book "Crónicas del socialismo del siglo XXI" with professor Andrés Ortiz Lemos. The book provides a critical perspective on 20th century socialism in Ecuador.
Education
Master in Stock Market and Financial Markets (IEB Institute of Stock Market Studies).
Master in International Trade (Center for Economic and Commercial Studies CECO).
Works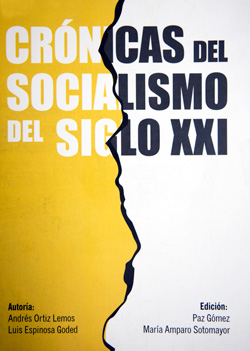 Crónicas del socialismo del siglo XXI (2019)