Mervyn Savill was a British translator, writer, and editor. During his most productive period (from the 1940s to the 1960s), he translated more than 100 books for various publishers into English from German, French, Italian, Swedish, Danish, Norwegian, and Spanish. Savill translated the famous Ecuadorian novel "Huasipungo" by Jorge Icaza into English in 1952, and it was published in 1962 by Dennis Dobson Ltd, London. His translation was based on the original 1934 publication of the book. His other accomplishments as a translator include being the first to bring German Nobel laureates Herman Hesse and Heinrich Böll to the English public.
Background
Mervyn Savill's father was Frank Beltram Savill, and his sole sibling was a younger sister named Vera Lakin (née Savill) who married Welsh politician Cyril Lakin in 1926. His paternal grandfather and great uncle (Ebenezer and Alfred) established the family's fortune by forming Savill Brothers Ltd., a brewery in the mid-nineteenth century. However, by 1925, the family was in financial ruin and had to sell the brewery. Mervyn Savill, who had gone to the Wellington School, had hoped to attend university to study contemporary languages and literature, but the afore-mentioned change in his family's finances precluded him from doing so. His enthusiasm for books and natural ability for languages, on the other hand, led to a decades-long prolific career in literary translation.
Mervyn Savill's 1962 translation of Huasipungo by Jorge Icaza
In 1952, Savill translated the famous Ecuadorian novel "Huasipungo" by author Jorge Icaza into English (it was published by Dennis Dobson Ltd, London in 1962). The book's original 1934 edition served as the basis for his translation. However, barely two years later, Southern Illinois University Press released an "authorized" translation done by American professor Bernard M. Dulsey of the University of Missouri-Kansas City. Dulsey's translation, titled "The Villagers," was based on the 1953 expanded version, which Icaza himself considered superior.
Jorge Icaza's 1934 novel "Huasipungo" seems to be the only Spanish-to-English translation by Mervyn Savill that was published (although more may exist as there are some examples where some publishers didn't give him credit as the translator). The majority of Savill's translations were from French or German.
The usage of Quechuan terminology in "Huasipungo" presents various obstacles for a translator, particularly for someone unfamiliar with Quechua or Andean-specific terms. Another difficulty is that throughout the 1934 edition, Icaza modifies the spelling of Spanish words to convey their spoken sounds, which makes even regular Spanish speakers find the original 1934 version of the book very difficult to read (which is why Icaza re-wrote the book in 1953 and included a glossary). Savill takes some liberties in his translation in order to increase its readability and fluency in "English." It's important to remember he didn't have the same resources, or access to the author, as Dulsey (the second translator) did. In fact, Dulsey was close friends with Icaza and consulted with him during the three years in which he translated his work. Bernard M. Dulsey's translation is considered a more faithful and better translation compared to Savill's. However, for an English reader who doesn't want to have to turn to a glossary to understand certain Quenchuan words (or even some Spanish words for that matter), Mervyn Savill's anglicized version is a good fit.
In a 2004 book titled "Arí-Sí-Yes," professor Cecilia Mafla Bustamante (currently at Minnesota State University Moorhead) assesses and analyzes both translations, frequently undertaking side-by-side comparisons of Savill's and Dulsey's translations of "Huasipungo." Her work is a must-read for anyone interested in becoming a Spanish to English translator, particularly those interested in translating Ecuadorian literature. You can read a free copy here. Another study worth reading is Text Deformation and Paratexts in the English Translation of Huasipungo (2018) by María del Pilar Cobo González and Roberto Bein.
Quality of translations
Early on, Mervyn Savill's translations were well-regarded and helped introduce many foreign authors to England and even the U.S. (as several of his translations went thru American printing releases too). His easy-to-read English renditions aided book sales and several of his translations went straight to mass paperback editions. However, perhaps because he was translating too many works at a time (in 1955 alone over 15 translations by him were published), several of his literary translations, particularly his later translations, have received harsh criticism. The following is a scathing New York Times review (published on April 19, 1964) about his German-to-English translation of "The Kaiser and His Court."
"The book is of extraordinary importance and interest, and it was a commendable idea to have it translated. Unfortunately the translation, first prepared for an English publisher, is shockingly incompetent and irresponsible. It is worse than worthless; it is a disservice because it might lead readers to think that the English text bears an authentic resemblance to the German. It does not. In the first place it is not a translation because in over four hundred passages the meaning has been twisted beyond recognition. There are an equal number of arbitrary cuts, nowhere indicated, and usually poorly chosen. Trivia remain, and important passages are cut. All subtleties of style and precision in tenses are obliterated, and the present version is full of gibberish and Germanisms."
Financial hardship
Mervyn Savill's family lost their wealth by around 1925 and sold their brewery, which owned pubs throughout East London and Essex, from Bathnal Green to Chigwell. Along with his father Ebenezer (who also had a stake in the company Shaw, Savill, and Albion), and his sister Vera, Mervyn lost a significant amount of money to bookmakers by betting on horses, amassing debts that lasted for some years. Despite his reluctance to work, his lifestyle did not suffer; instead, he maintained it by regularly borrowing money from friends and family members. Someone once commented about him: "Mervyn is brilliant at languages and brilliant at spending other people's money." His debts were one of the reasons he was constantly accepting new translation jobs and completing them as quickly as possible, ultimately causing the quality of some of his translations to suffer.
Personal
Mervyn Savill was a homosexual during a period in England when homosexuality was illegal. Notwithstanding, homosexuality was prevalent within the bohemian circles in which he moved. It wasn't until 1967 that the Sexual Offenses Act was passed which decriminalized private homosexual acts between men aged over 21.
Selected Translations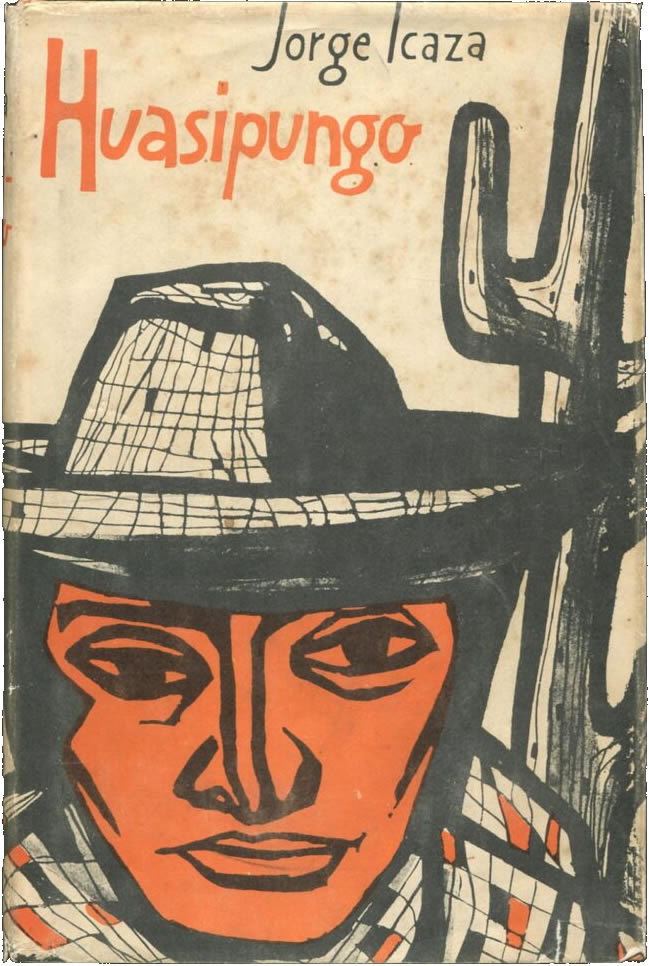 From Spanish to English
From Italian to English
Fabulous Congo by Felice Bellotti. (1950)
Sputnik into Space by M. Vassiliev, V.V. Dobronrevov. (1958)
A Tower from the Enemy. Contributions to a history of Jewish resistance in Poland by Albert Nirenstein. Translated by David Neiman (Polish, Yiddish, and Hebrew) and Mervyn Savill (Italian) (1959)
Sweet Life (La Dolce Vita) Fellini Film Tie-in Edition by Lo Ducca. (1960)
From Danish to English
No Leave for the Captain by Gerhard Rasmussen. (1958)
From Swedish to English
Danger is My Life by Victor Berge. (1954)
From Norwegian to English
Lindeman's Daughters by Synnove Christensen. (1958)
From French to English
Heine: A Biography by Francois Fejto. (1946)
Farm in Provence by Henri Bosco. (1947)
The Farm Theotime by Henri Bosco. (1949)
Three Tales ('A Simple Heart,' 'The Legend of St Julian Hospitator,' 'Herodias,' ) by Gustave Flaubert. Translated by George Burnham Ives; Frederic Whyte; Arthur McDowall; Mervyn Savill; Robert Baldick; A.J. Krailsheimer) (1950)
The White Horse by Elsa Triolet (1951)
The Life of Samuel Belet by Charles Ferdinand Ramuz. (1951)
No Memorial by Pierre Fisson. (1952)
Jabadao by Anne de Tourville. (1952)
The Brigand by Henry Castillou. (1953)
One Crime Too Many by J. Guil and J. Bancal. (1953)
Return from Hell by Jules Roy. (1954)
Thaddëa by Henry Castillou. (1954)
Raiders From The Sea by Real Admiral Lepotier. (1954)
Fever In Mexico by Pierre Fisson. (1954)
Lonely Warrior – The Journal of Battle of Britain Fighter Pilot Jean Offenberg, DFC by Victor Houart. (1954)
The War Diaries of Albert I, King of the Belgians by Raoul van Overstraeten. (1954)
The Woman of Straw by Catherine Arley. (1954)
The Navigator by Jules Roy. (1955)
Free Diving by Dimitri Rebikoff. (1955)
Innocent Sailor by Anne De Tourville. (1955)
Into China by Claude Roy. (1955)
The Little Barrier by Robert Sabatier. (1955)
Blaze of the Sun by Jean Hougron. (1955)
The Dark Bough by Henri Bosco. (1955)
Matto Grosso Adventure by Raymond Maufrais. (1955)
Bird Man by Leo Valentin. (1955)
Skin Deep by Jean Jacques Gautier. (1955)
The Life of a Sensitive by Michael Bouissou. (1955)
Cherish the Sea: A History of Sail by Jean de la Varende. (1956)
Monsieur Carre-Benoît in the Country by Henri Bosco. (1956)
To Kiss High Heaven: Nanda Devi by J. J. Languepin. (1956)
The Rebel by François Clément. (1956)
Africa in a Jeep by Joe Ceurvorst. (1956)
Born to Fly. Exploits of the War's Great Fighter Aces by Georges Blond. (1956)
Journey to the Land of Fire by Jacques Cornet and Henri Lochon. (1956)
J.S. Bach by Andre Pirro. (1957)
The Cruise of the Dolphin by Ferdinand Lallemand. (1957)
The Blue Ants. 600 Million Chinese Under the Red Flag by Robert Guillain. (1957)
Night Pilot by Jean Calmel. (1957)
Kings of Fashion by Anny Latour. (1958)
The Fugitive by Jean Hougron. (1958)
Foxes of the Desert: The Story of the Afrikakorps by Paul Carell. (1958)
H.M.S. Fidelity by Marcel Jullian. (1958)
The Small German Courts in the Eighteenth Century by Adrien Fauchier-Magnan. (1958)
In Search of Tiki by Francis Maziere. (1959)
Trapped by Jean Hougron. (1959)
Visa for Poland by K. S. Karol. (1959)
Mask of Flesh by Maxence van der Meersch. (1960)
The Conquest of Baldness: The Wonderful Story of Hair by Gilles Lambert. (1961)
The Day of Glory Has Arrived by Olivier Todd. (1961)
The Surge of the Sea by Sonia de Borodesky. (1961)
Our Friend Yambo by Andre Mercier. (1962)
Born Like That by Denise Legrix. (1962)
Dieppe: the dawn of decision by Jacques Mordal. (1964)
The foreign policy of Charles de Gaulle : a critical assessment by Paul Reynaud. (1964)
Land of Emperors and Sultans. The Forgotten Cultures of Asia Minor, Etc. by Merry Ottin. (1964)
Albert Einstein: The Man and His Theories by Hilaire Cuny. (1965)
A Question of Character by Jean Hougron. (1967)
The passenger on the U by Claude Aveline. (1968)
The Battle of the Falaise Gap by Eddy Florentin. (1967)
Prisoner Born by Claude Aveline. (1971)
From German to English
The Glass Bead Game by Herman Hesse. (1948)
The First and the Last: The Rise and Fall of the German Fighter Forces 1938-1945 by Adolf Galland (1954)
The Naked Hill by Gert Ledig. (1953)
Daybreak in Iran: A Story of the German Intelligence Service by Schulze-Holthus. (1954)
The Last Battle by Peter Henn. (1954)
Alert in the West by Willi Heilmann. (1955)
The Lost World of the Amazon by Franz Eichhorn. (1955)
Adam, Where Art Thou? by Heinrich Böll. (1955)
A Passionate Friendship: Clara Schumann and Brahms by Marguerite and Jean Alley. (1956)
Traveller, If You Come To Spa by Heinrich Böll. (1956)
Jungle Fever by Ernst Alexander Zwilling. Translated by Mervyn Savill (1956)
Duel Under the Stars by Wilhelm Johnem. (1957)
In the Shadow of the Dragon: A Journey through South East Asia by Peter Schmid. (1957)
Unguarded House by Heinrich Böll. (1957)
The Bread of Our Early Years by Heinrich Böll. (1957)
The Forest of Death by Ernst Friedrich. (1957)
Beggars on Golden Stools: A Journey Through Latin America by Peter Schmid. (1957)
The Cat: A True Story of Espionage by Count Michael Soltikow. (1957)
Udet: A Man's Life by Hans Herlin. (1958)
Disaster at Sea by Otto Mielke. (1958)
The Bastard by Brigitte von Tessin. (1958)
Katarina by Christine Brueckner. (1958)
Wilderness Under the Earth by Herbert W Franke. (1958)
The Sky Ablaze by Victor Schuller. (1959)
The Realm of the Incas by Huber Siegfried. (1959)
He Flew by My Side by Erwin Morzfeld. (1959)
The Nude in Art by J.E. (Josef Egon) Relouge. (1959)
Secrets of the Animal World by F.J. Pootman. (1959)
Pre-Inca Art and Culture by Hermann Leicht. (1960)
Desert Doctor by Jean Daniel Meyer. (1960)
Greek Gods and Heroes by Friedrich Pfister. (1961)
Voices in Stone: The Decipherment of Ancient Scripts and Writings by Ernst Doblhofer. (1961)
European Interiors by Franz J E Bauer. (1961)
The Romance of the Postage Stamp by Gustav Schenk. (1962)
The March of Medicine; Aberrations and Triumphs of the Healing Art by Dr. H. S Glasscheib. (1963)
The Miracle of Life by Heinz Woltereck. (1963)
Doctor Amongst the Bedouins by Eva Hoeck. (1963)
The Kaiser and His Court : The Diaries, Note Books and letters of Admiral Georg Alexander Von Muller chief of the Naval Cabinet, 1914-1918 by Walter Gorlitz. (1964)
Masterpieces of Sculpture: from the Greeks to modern times by Hans Koepf. (1966)
Magister Ludi by Hermann Hesse. (1968)
The Bedside Book of Horror edited by Herbert van Thal. (1973)
The Laughing Cow: The Story of U69 by Jost Metzler. (2002)
As author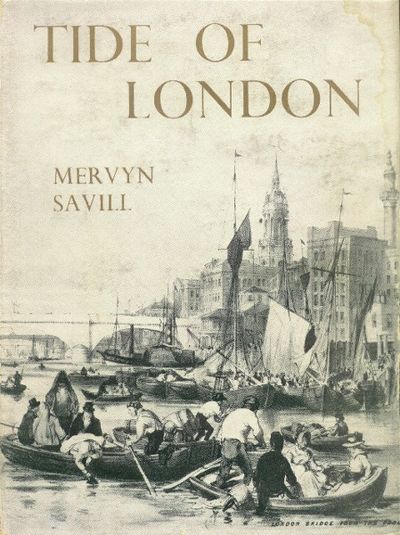 Tide of London: A Study of London and Its River by Mervyn Savill (1951 First Edition)
As as editor
Ronsard Lyrics by Mervyn Savill (editor), William Stirling (translator) (1946)
Ballades: French and English by François Villon. Andre Deutsch and Mervyn Savill (editors) (1947)
Anthology of European Poetry: Volume One, in French and English – From Machault to Malherbe, 13th to 17th Century by Mervyn Savill (editor), William Stirling (translator) (1947)
Snapdragon: a collection of queer stories (Collects ten stories by Washington Irving, Karel Capek, Balzac, Housman, N. Hawthorne and others.) Compiled and edited by Mervyn Savill (1955)