Antonio Lloret Bastidas (Cuenca, February 5, 1920 – November 5, 2000) was an Ecuadorian writer, journalist, critic and educator. He wrote several books of various genres: poetry, history, biography, fiction and nonfiction. From 1947 to 1960, he received several poetry awards, and in 1975, his novel "Los signos de la Llama," which received praise from Jorge Luis Borges, won the House of Ecuadorian Culture's novel competition. That same year, the Municipality of Cuenca awarded him the "Fray Vicente Solano" Cultural Award. In 1993, he joined the Ecuadorian Academy of Language. He was a founding member of the Azuay Union of Journalists and the Director of the Municipal Library. In 1993, Cuenca's Municipal Council named him "Lifetime Chronicler of Cuenca."
Family
Hi father was Víctor Lloret Terreros and his mother was Etelvina Bastidas Lloret. In 1943 he met María Irene Orellana, sister of a fellow teacher, in Gualaceo and they got married, having ten children, all currently professionals.
Education
Luis Cordero and San José schools (primary)
Manuel J. Calle Normal School (secondary), a high school diploma with a specialty in information sciences and teacher education.
Faculty of Philosophy and Letters of the University of Cuenca, 1950-1957, baccalaureate in Modern Humanities.
Awards and recognitions
First Prize in the National Writing Contest promoted by the newspaper El Universo de Guayaquil (1960).
The municipality of Cuenca awarded him the "Fray Vicente Solano" Cultural Award, 1975.
House of Ecuadorian Culture's novel competition for his novel "Los signos de la Llama," 1975. This novel, which received recognition from Jorge Luis Borges, has not been published yet.
Named the "lifetime Chronicler of Cuenca," by the Municipal Council of Cuenca, 1993.
Member of the Ecuadorian Academy of Language, 1993.
First Class Educational Merit Medal.
The national government also granted him the National Order of Merit in the Grade of Commander, 1981.
The "Ismael Pérez Pazmiño" National Poetry Prize for his book, "Imagen y Memoria de la Poesía," 1960.
Pictures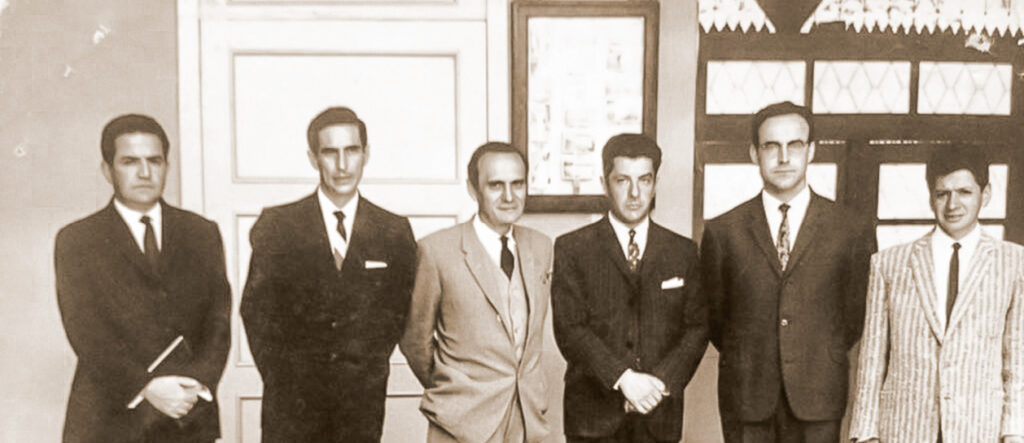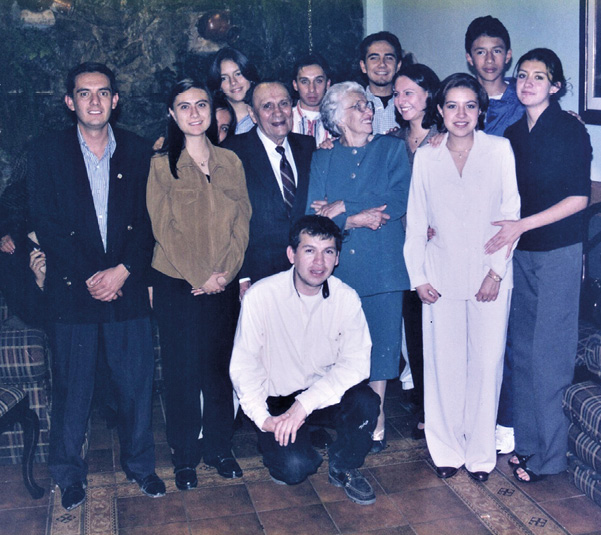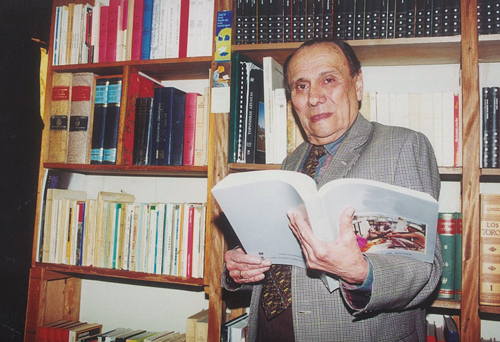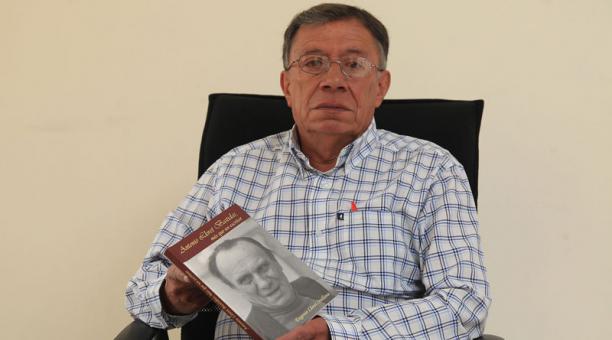 Poems
DE LA PAZ TUS CELESTES CLARIDADES
De la paz tus celestes claridades
Y del cristal tu luz y tu sonido
y de tu voz el eco no perdido
En el paso sin fin de las edades.
De tus hondas secretas tempestades
Que en el alma del hombre has mantenido,
De esa resurección que has sostenido
Con el laurel que olímpica te añades.
Y de tu grave majestad el vuelo
Con que llenas al mundo en tu armonía
Y en tu acento al amor das el desvelo,
Y de tu Ser que es flor de profecía
Y fuente de la rosa y hondo anhelo,
Yo amo tu esencia, ¡oh, Madre Poesía!
MONOLOGO
Este mal del amor que no es dolencia
Que es espina que hiere y que nos hiere;
Que es flor de hiel y amarga permanencia,
Que es muerte de la vida que no muere;
Este bien que otros males no sugiere,
Que se sale y se adentra en la conciencia;
Que canta, o ríe, o llora o no nos quiere,
Es la voz que nos llama de la ausencia.
Es el amor sin limite no sombra,
Es la sombra que se alza suave y fuerte
Y es la emoción del labio que te nombra.
El amor, este amor, ventura y suerte,
Es la luz que nos ciega y nos asombra
Y nos lleva en un beso hasta la muerte!
GLOSA
Cuánto verso de amor cantado en vano
CAPDEVILA
Y al mirar y aprender y oír en vano
Esta dulce canción de amor y ruego
Que tantas horas nos robó al sosiego
E hizo temblar el corazón, la mano,
Vuelvo, triste, los ojos al pasado
Al contemplar que cada vez se aleja
La alegría del sol, y alza su queja
Mi presente de sombra atravesado…
Mientras cruza en tu abril mi crudo invierno
Y añoran mis cortinas tu ventana
Y en tu jardín el madrigal lejano;
Vuelvo a decir con mi dolor interno
Lo que dijo el Poeta una mañana:
"Tanto verso de amor llorado en vano"
LA MUCHACHA ES UN HIMNO
Es un himno clarísimo su frente
Donde el haz de la espiga se levanta,
En donde el sol por las mañanas canta
Hasta la hora de fuego del poniente.
Es un himno dorado, himno esplendente,
Himno su sien, su voz y su garganta
Donde del trino el corazón levanta
Una espiga, dorada hasta la frente.
¡La muchacha es de fuego! En ella cante
Como el viento al trigal mi voz amante
Sobre la rosa de su sien tan leve.
¡La muchacha es un himno! Himno su frente
Donde este amargo corazón doliente
Prende una espiga a que su sien la lleve!
Works
"Roberto Andrade, el atormentado por la libertad" (folleto biográfico, 1953)
"Centinela del Llanto" (poemario, 1958)
"Una Revolución y una Novela" (1959)
"Imagen y Memoria de la Poesía"
"Montalvo y una glosa a Las Catilinarias"
"Romancero de la Gesta Civil" (1962)
"Presencia de la Poesía Cuencana" (1962), read it for free here.
"El Soneto o la Eternidad de un Momento"
"El Fuego de Prometeo" (1966)
"Motivos de la Poesía Cuencana" (1972)
"Un Hombre Bajo la Lluvia" (1976)
"Cuencanerías" (1978)