Demetrio Aguilera Malta (Guayaquil, May 24, 1909 – Mexico, December 28, 1981) was a multi-talented artist and diplomat born on May 24, 1909, in Guayaquil, who excelled in various fields such as novel writing, short stories, painting, film making, and playwriting. He gained prominence with his book of short stories "Los que se van: cuentos del cholo y del montubio" in 1930, co-authored with Joaquín Gallegos Lara and Enrique Gil Gilbert. Some of his other noteworthy works include the novels "Don Goyo" (1933), "Seven Serpents and Seven Moons" (1970) which was translated into English by Gregory Rabassa, and "El secuestro del General" (1973). In 1981, he was awarded the Premio Eugenio Espejo, the highest literary honor in the country.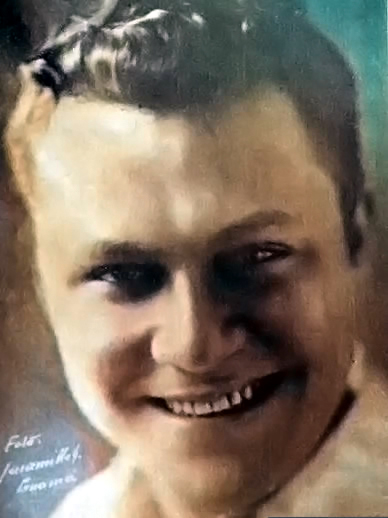 Family
Demetrio Aguilera Malta was born on May 24, 1909, in Guayaquil, Ecuador. He came from a family with diverse backgrounds and influences. His parents were Demetrio Aguilera Sánchez, a businessman involved in various industries and farms, and Teresa Malta Franco, a highly educated woman who worked as a teacher in Guayaquil.
Aguilera Malta's maternal lineage included literary connections. His maternal great-grandfather was Juan José de Malta y Salcedo, a renowned Ecuadorian writer and journalist of the 19th century. The influence of his literary heritage was evident in Aguilera Malta's own passion for literature and writing.
During his early years, Aguilera Malta spent his childhood on a farm on San Ignacio Island in the Gulf of Guayaquil. The farm belonged to his father, who acquired it after selling a batch of machinery. Growing up in this natural and cultural environment, Aguilera Malta developed an affinity for the coastal region and its people, which later became prominent themes in his writings.
His mother played an active role in his education, hiring specialized teachers for his instruction. She also contributed to his intellectual development by fostering a love for learning and encouraging his pursuits in literature and the arts. Aguilera Malta's upbringing exposed him to diverse influences, including literature, music (he enjoyed playing the piano with his grandmother), and the extensive library inherited from his great-grandfather.
Aguilera Malta's family life continued to shape his personal and artistic journey. He married Ana Rosa Endara del Castillo while in Panama, and they had three children: Ciro, Ada Teresa, and Marlene. Later in life, Velia Márquez became his companion.
Early Life and Education
During his early years, Aguilera Malta received meticulous education, with his mother hiring specialized teachers to attend to his instruction. His mother, in particular, played an active role in his education and instilled a love for learning. He spent his childhood on his father's estate on San Ignacio Island in the Gulf of Guayaquil, where the family cultivated crops such as corn, cotton, and fruits. It was during this time that Aguilera Malta developed a deep connection with the natural surroundings and the diverse cultures of the coastal region, which would later inspire his writing.
At the age of thirteen, Aguilera Malta witnessed a significant event that left a profound impression on him—the massacre of striking workers by the police and military in the streets of Guayaquil. This event, occurring during the period when the Radical Liberals were in power, had a lasting impact on his perspective and later influenced his social and political consciousness.
In terms of formal education, Aguilera Malta attended two primary schools, the Colegio San José and the Escuela Municipal Nelson Mateus. He then pursued his secondary education at the Colegio Nacional Vicente Rocafuerte in Guayaquil, where he had the opportunity to study literature under the guidance of Dr. José de la Cuadra. It was in this school that Aguilera Malta's literary talents were recognized and nurtured.
While studying at the Colegio Nacional Vicente Rocafuerte, Aguilera Malta also developed an interest in visual arts. He received drawing lessons from José María Roura Oxandeberro and delved into painting, alongside his dedication to writing. The combination of his artistic inclinations and his literary aspirations shaped his multidimensional creative pursuits.
Despite his academic pursuits, Aguilera Malta did not complete his college education. After a brief period studying law at the Universidad de Guayaquil, he decided to abandon the field, feeling disconnected from it. This decision allowed him to fully dedicate himself to the arts, literature, and his writing career. Throughout his life, Aguilera Malta continued to self-educate and expand his knowledge through extensive reading, exploration of diverse cultural influences, and intellectual exchanges with other writers, artists, and thinkers. His broad interests and self-driven education greatly influenced his creative output and contributed to his multidisciplinary approach to literature and the arts.
Literary Career:
Demetrio Aguilera Malta is often cited as one of the initiators of the magical-realist mode in Latin American fiction. His unique storytelling style, which blended elements of reality and the fantastic, had a profound impact on subsequent generations of writers.
Aguilera Malta's literary career began during his adolescence when he published his first poem, "Pages of Love," in the journal Cromos in 1924. He continued to publish poetry in newspapers and journals, and his works appeared in renowned literary publications such as América. In the mid-1920s, Aguilera Malta founded a literary journal, Ideal, showcasing his commitment to promoting literature and providing a platform for emerging writers.
In collaboration with Jorge Pérez Concha, Aguilera Malta published a volume of poetry titled "Primavera interior" in 1927. He further established himself as a leading Ecuadorian fiction writer, with works such as "Don Goyo" (1933) and "Los que se van" (Those Who Go Away) (1930). The latter, co-authored with Joaquín Gallegos Lara and Enrique Gil Gilbert, delves into the struggles of coastal dwellers and portrays the social and political realities of the time. This collaboration with Gallegos Lara and Gil Gilbert was significant in addressing social issues and cultural identity through literature.
In 1942, Aguilera Malta published "La isla virgen," a groundbreaking novel where he introduced elements of magical realism. This work, exploring the lives of coastal dwellers, blended reality and the fantastic in a unique narrative style. "La isla virgen" foreshadowed the magical-realist mode that would become synonymous with Latin American literature. Giuseppe Bellini and Antonio Fama are notable scholars who have written studies on the magical realism present in the works of Demetrio Aguilera Malta.
Another significant work by Aguilera Malta is "Siete lunas y siete serpientes" (Seven Serpents and Seven Moons), published in 1970. This novel, which became Gregory Rabassa's favorite, showcases Aguilera Malta's storytelling prowess and his exploration of social issues. Notably, Gregory Rabassa, renowned for his translations of major Latin American works such as "One Hundred Years of Solitude" by Gabriel Garcia Marquez and "Hopscotch" by Julio Cortazar, translated "Siete lunas y siete serpientes" as a labor of love. Unlike his other translations that were commissioned by publishers, Rabassa undertook this translation out of sheer admiration for Aguilera Malta's work. This speaks volumes about the impact and significance of Aguilera Malta's writing on fellow writers and translators.
In addition to his novels, Aguilera Malta also contributed to the field of drama with plays like "Lázaro" (1941) and "El tigre" (1956). His plays further showcased his talents as a storyteller and expanded his exploration of social themes and cultural dynamics.
Political life
Demetrio Aguilera Malta was a politically engaged writer and actively participated in various organizations throughout his career. He co-founded the Ecuadorian Socialist Party in 1926, advocating for social justice and progressive reforms. His involvement with the party reflected his commitment to addressing the social and economic issues faced by the working class.
During the Spanish Civil War, Aguilera Malta joined the Republican forces and worked as a reporter, sending off material on the war from Madrid. This experience shaped his political beliefs and reinforced his commitment to fighting against fascism and defending the principles of democracy.
In addition to his political activism, Aguilera Malta was also involved with the Office for Intellectual Cooperation at the Pan American Union in Washington, D.C. He dedicated himself to promoting intellectual and cultural exchange among Latin American countries, recognizing the importance of fostering connections and understanding between nations.
These organizations played a significant role in Aguilera Malta's political life and further enriched his understanding of social issues, international conflicts, and the power of intellectual dialogue. His participation in these organizations reflects his passion for social justice, his engagement with global events, and his dedication to the advancement of Latin American culture and literature.
Diplomatic posts
Demetrio Aguilera Malta's diplomatic career was marked by his commitment to representing his country on the international stage. He held several diplomatic posts that allowed him to promote Ecuadorian culture, strengthen diplomatic ties, and advocate for social issues.
In 1940, Aguilera Malta was appointed as the Cultural Attaché at the Ecuadorian Embassy in Argentina. During his time in Buenos Aires, he actively engaged with the vibrant literary and cultural scene, fostering connections with Argentine writers and intellectuals. This experience not only expanded his knowledge of Latin American literature but also allowed him to contribute to the cultural exchange between Ecuador and Argentina.
Later, Aguilera Malta served as the Ecuadorian Consul in New York City from 1946 to 1947. In this role, he represented his country's interests, facilitated diplomatic relations, and supported the Ecuadorian community living in the United States. His time in New York City provided him with exposure to diverse cultures and perspectives, further enriching his understanding of the global landscape.
In 1954, Aguilera Malta was appointed as the Ecuadorian Ambassador to Brazil, a significant diplomatic position. During his tenure in Brasília, he worked to strengthen bilateral relations between Ecuador and Brazil, promoting cultural exchanges, trade partnerships, and diplomatic cooperation. As an ambassador, he played a crucial role in representing Ecuador's interests and fostering collaboration between the two countries.
Works in English translation
Demetrio Aguilera Malta has had a limited number of his works translated into English. Among these translations are notable novels that showcase his literary talent and unique storytelling. "Don Goyo" (1933), translated by John and Carolyn Brushwood, takes readers on a captivating journey through the life of the enigmatic protagonist. "La caballeresa del sol" (1964), translated as "Manuela. A Novel About Simon Bolivar" by Willis Knapp Jones, explores the complex characters of Simon Bolivar and Manuela Sáenz. "Siete lunas y siete serpientes" (1970), skillfully translated by Gregory Rabassa as "Seven Serpents and Seven Moons," delves into Aguilera Malta's mesmerizing blend of reality and fantasy. Lastly, "El secuestro del general" (1973), brought to English readers as "Babelandia" by Peter Earle, a thought-provoking narrative that delves into the depths of political oppression. These translated works offer a glimpse into Aguilera Malta's literary prowess, inviting English-speaking readers to discover the richness and depth of his storytelling.
Works
Novels
Don Goyo (Madrid, 1933); English translation: Don Goyo (1980) by John and Carolyn Brushwood. Read the original Spanish version for free here.
Canal Zone (Santiago de Chile, 1935, ed. Ercilla). Read the original Spanish version for free here.
La isla virgen (Guayaquil, 1942)
Una cruz en la sierra Maestra (Buenos Aires, 1960)
La caballeresa del sol (Madrid, 1964); English translation: Manuela. A Novel About Simon Bolivar (1967) by Willis Knapp Jones
El Quijote de El Dorado (Madrid, 1964)
Un nuevo mar para el Rey (Madrid, 1965)
Siete lunas y siete serpientes (México, 1970); English translation: Seven Serpents and Seven Moons (1979) by Gregory Rabassa
El secuestro del general (Mexico, 1973); English translation: Babelandia (1985) by Peter Earle
Requimen para el diablo (1978)
Madrid, reportaje novelado de una retaguardia heróica (1937), read it for free here.
Stories
Los que se van (Guayaquil, 1930) Co-author
El cholo que se vengó (Mexico, 1992)
Tu mama la tiene mas grande que tu papa (Mexico 2012)
Plays
España leal (Quito, 1938)
Campeonatomanía (1939)
Carbón (1939)
El sátiro encadenado (1939)
Lázaro (Guayaquil, 1941)
Sangre azul (Washington,1946)
Dos comedias fáciles (1950)
No bastan los átomos, Dientes blancos (Guayaquil, 1955)
El tigre (1955)
Honorarios (Quito, 1957)
Infierno negro (México, 1967)
Fantoche (1970)
Muerte S. A. -La muerte es un gran negocio- (1970)
Una mujer para cada acto (1970)
Teatro completo (México, 1970)
Nonfiction