Demetrio Aguilera Malta was a prolific novelist, short story writer, playwright, film maker, painter and diplomat. He was born in Guayaquil, Ecuador, on May 24, 1909 and died in Mexico on December 28, 1981. He first came into prominence with the book of short stories Los que se van: cuentos del cholo y del montubio (1930) which he co-authored with Joaquín Gallegos Lara and Enrique Gil Gilbert. Other renowned works include the novels Don Goyo (1933); Seven Serpents and Seven Moons (1970) which was translated into English by Gregory Rabassa; El secuestro del General (1973) and many others. In 1981, he received the Premio Eugenio Espejo, the country's highest literary honor.
"There are stomach writers (who are only in it for the money) and writer writers. And there are two kinds of best-sellers: best-sellers in space, which can be found everywhere, and best-sellers in time, which never go out of print."

Demetrio Aguilera-Malta quoted by Michael Kernan, in the article Politics of The Pen (The Washington Post, April 23, 1980).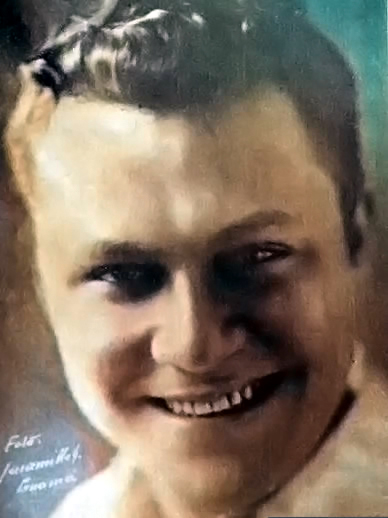 Novels
Don Goyo (Madrid, 1933); English translation: Don Goyo (1980) by John and Carolyn Brushwood. Read the original Spanish version for free here.
Canal Zone (Santiago de Chile, 1935, ed. Ercilla). Read the original Spanish version for free here.
La isla virgen (Guayaquil, 1942)
Una cruz en la sierra Maestra (Buenos Aires, 1960)
La caballeresa del sol (Madrid, 1964); English translation: Manuela. A Novel About Simon Bolivar (1967) by Willis Knapp Jones
El Quijote de El Dorado (Madrid, 1964)
Un nuevo mar para el Rey (Madrid, 1965)
Siete lunas y siete serpientes (México, 1970); English translation: Seven Serpents and Seven Moons (1979) by Gregory Rabassa
El secuestro del general (Mexico, 1973); English translation: Babelandia (1985) by Peter Earle
Requimen para el diablo (1978)
Madrid, reportaje novelado de una retaguardia heróica (1937), read it for free here.
Stories
Los que se van (Guayaquil, 1930) Co-author
El cholo que se vengó (Mexico, 1992)
Tu mama la tiene mas grande que tu papa (Mexico 2012)
Plays
España leal (Quito, 1938)
Campeonatomanía (1939)
Carbón (1939)
El sátiro encadenado (1939)
Lázaro (Guayaquil, 1941)
Sangre azul (Washington,1946)
Dos comedias fáciles (1950)
No bastan los átomos, Dientes blancos (Guayaquil, 1955)
El tigre (1955)
Honorarios (Quito, 1957)
Infierno negro (México, 1967)
Fantoche (1970)
Muerte S. A. -La muerte es un gran negocio- (1970)
Una mujer para cada acto (1970)
Teatro completo (México, 1970)
Nonfiction