Joaquín Gallegos Lara was an Ecuadorian social realist novelist, short story writer, poet, and literary critic. He was born in Guayaquil on April 9, 1909 and died in the same city on November 16, 1947. Lara was born with Pott's Disease, a rare spinal disease which caused paralysis in his legs. Due to his inability to walk, he was unable to attend school and instead devoted himself to self-study at home, in which time he mastered the French, German, Italian, and Russian languages. He was a member of the "Guayaquil Group," and has been described as the group's spiritual leader. The book of short stories Los Que Se Van (1930), co-authored with Demetrio Aguilera Malta and Enrique Gil Gilbert, marked the beginning of literary social realism in Ecuador. His most famous novel, Las cruces sobre el agua (1946), deals with the November 15, 1922 massacre of workers in Guayaquil.
Personal life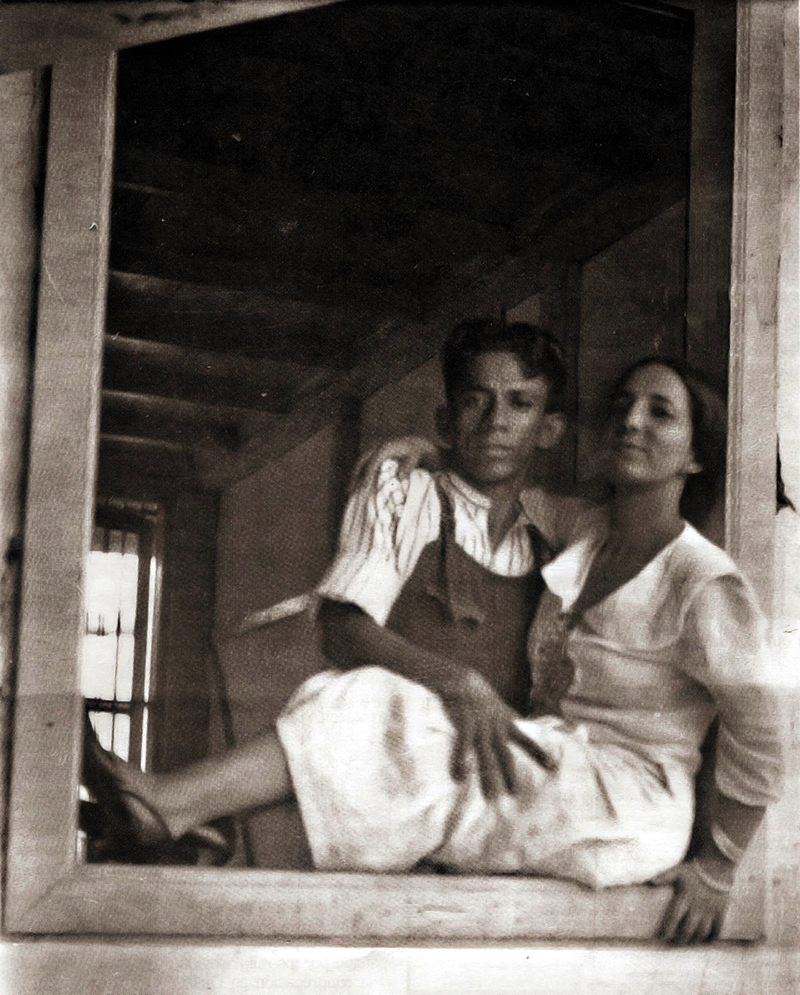 In 1935, at age 26 Lara married Nela Martínez Espinosa, 21. While their marriage ended in divorce, they remained lifelong friends. When Lara died in 1947, he left an unfinished novel titled Guandos, which Nela Martinez completed and published in 1982. Lara and Martínez are credited as co-authors of Guandos.
Politics
Despite being crippled, Lara fought as a militant communist and intellectual in Ecuador. He participated in street battles and blockades, with the help of a friend who carried him on his shoulders and acted as his legs.
Works
Los que se van (1930)
Las cruces sobre el agua (1946), read it for free here.
La última erranza (1947)
Biografía del Dr. Francisco Campos Coello
La Bruja (unfinished novel)
Los Guandos (unfinished novel, completed by his former wife Nela Martínez, published in 1982)
Biografía del pueblo indio (1952)
Cuentos completos (1956)