Jorge Enrique Adoum, or Jorgenrique Adoum (Ambato, June 29, 1926 – Quito, July 3, 2009) was an Ecuadorian poet, novelist and playwright. Adoum is best known for his poetry collections and his celebrated novel Entre Marx y una mujer desnuda (1976). He is regarded as one of Ecuador's most important writers and intellectuals of the 20th century. Nobel Prize winner Pablo Neruda hailed Adoum as "the best Latin American poet of his generation." An English translation of Adoum's poetry was published by Katherine M. Hedeen and Víctor Rodríguez Núñez under the title "prepoems in postspanish and other poems" (Action Books, 2021). This collection includes three of Adoum's most groundbreaking books: "Currículum mortis" [Curriculum Mortis] (1973, 1979), "prepoemas en postespañol" [prepoems in postspanish] (1973, 1979), and "El amor desenterrado" [Love Disinterred] (1993). In 1989 the President of Ecuador conferred on Adoum Ecuador's highest literary prize, the Eugenio Espejo Award, for his lifetime of literary work.
Pictures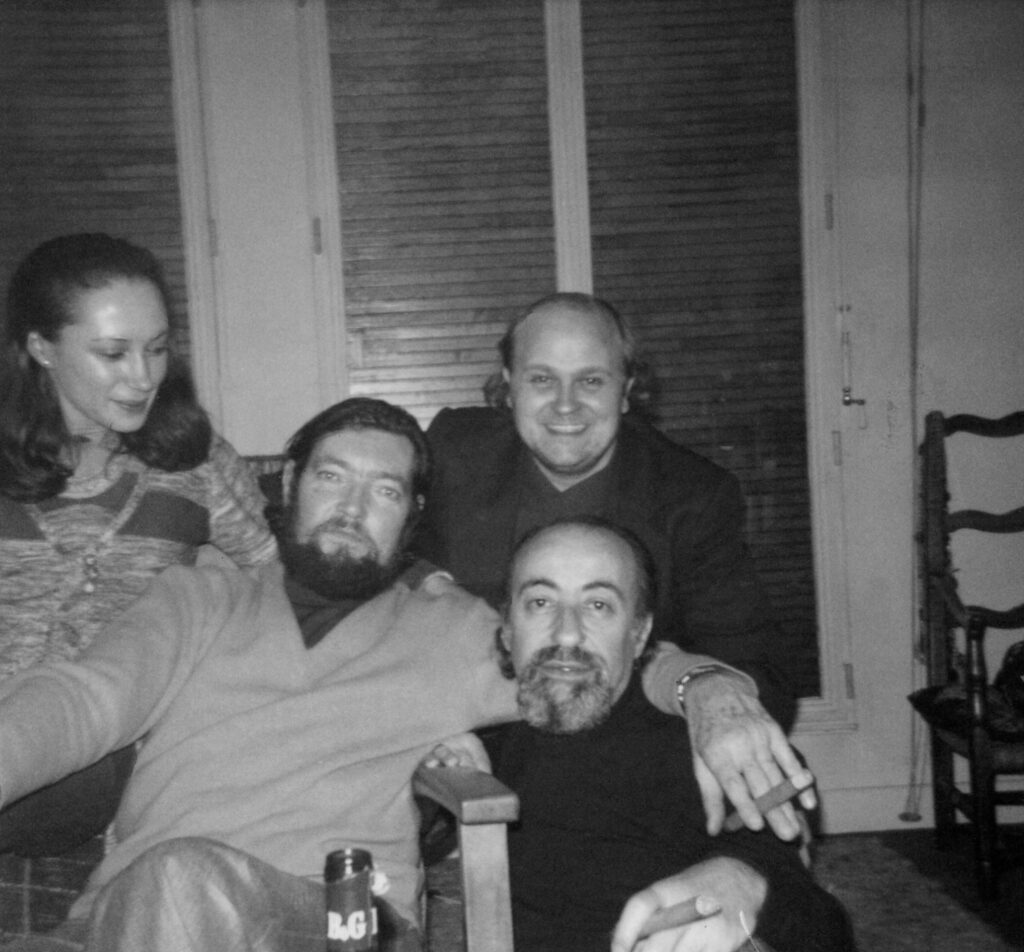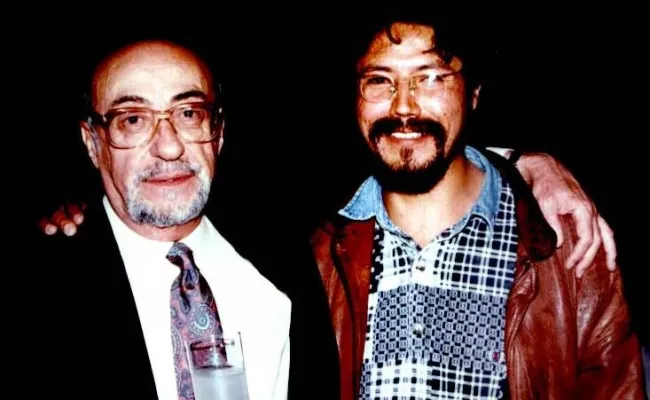 Awards
Eugenio Espejo Award (Ecuador, 1989)
Xavier Villaurrutia Prize (Mexico, 1976)
Casa de las Américas Prize (Havana, Cuba, 1960)
Death
He died in Quito, Ecuador of heart failure on July 3, 2009.
Work
Poetry:
Ecuador Amargo (1949)
Carta para Alejandra (1952)
Los Cuadernos de La Tierra: I. Los Orígenes, II. El Enemigo y la Mañana (1952)
Notas del Hijo Pródigo (1953)
Relato del Extranjero (1955)
Los Cuadernos de la Tierra: III. Dios Trajo la Sombra (1959)
Los Cuadernos de la Tierra: IV. El Dorado y las Ocupaciones Nocturnas (1961)
Informe Personal Sobre la Situación (1975)
No Son Todos Los Están (1979)
Poesía Viva del Ecuador (1990)
Disinterred Love (2012) a collection of poems translated into English by Katherine M. Hedeen and Victor Rodriguez Nunez
Novels:
Entre Marx y Una Mujer Desnuda (1976) – winner of the Xavier Villaurrutia Prize (Mexico, 1976)
Ciudad sin Ángel (1995) – finalist of the Rómulo Gallegos Prize (Caracas, Venezuela, 1997)
Los Amores Fugaces (1997)
Essays:
Ecuador: Señas Particulares (2000)
De cerca y de memoria (2002)
Theater:
El sol bajo las patas de los caballos (1970) (English trans., The Sun Trampled Beneath the Horses' Hooves, 1974, by Arthur McMurray and Robert Marquez)